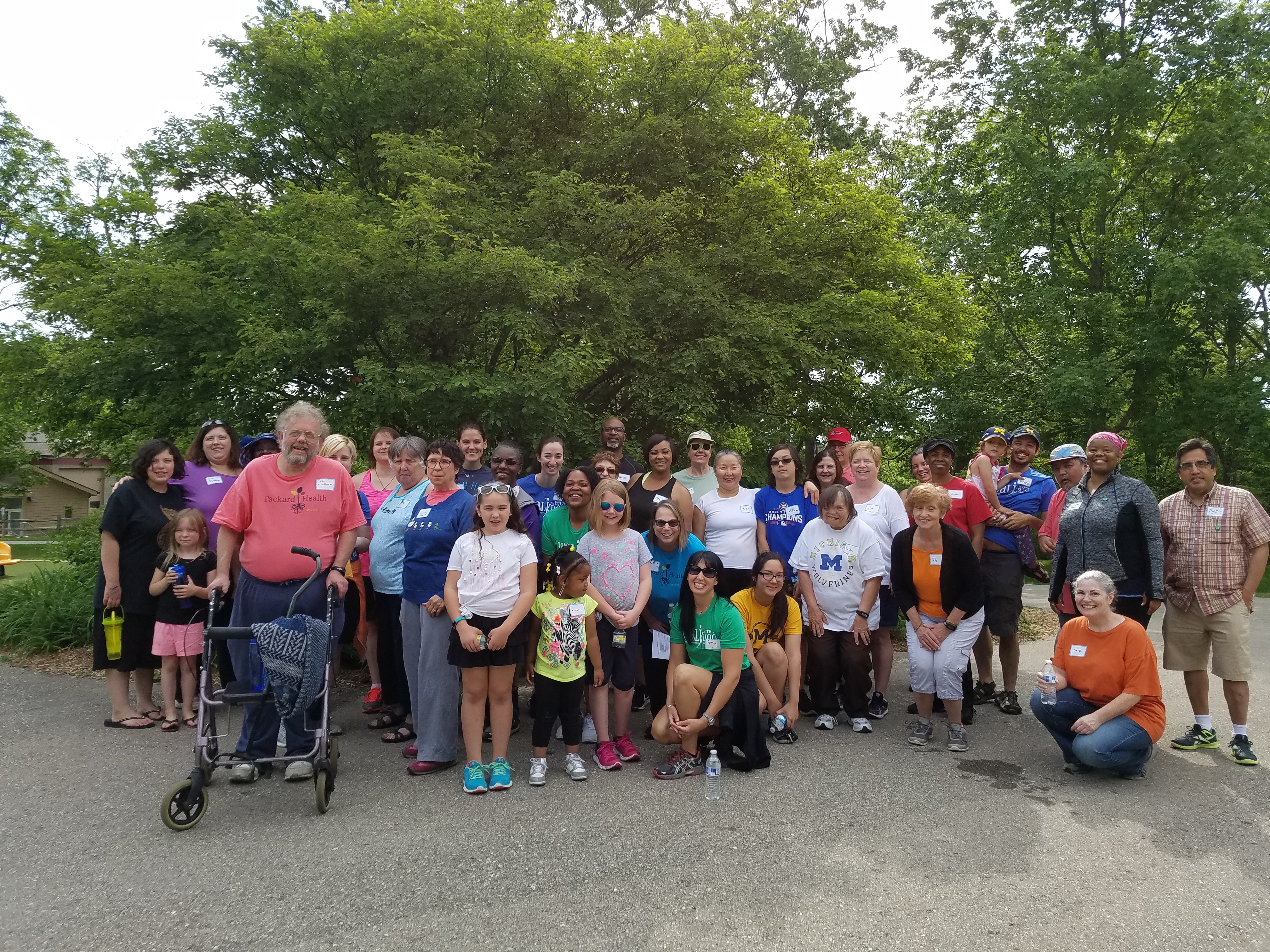 According to the American Heart Association, walking has the lowest dropout rate of any physical activity. Think it doesn't do any good? Think again. Walking is low impact; easier on the joints than running.  It is safe – with a doctor's okay – for people with orthopedic ailments and heart conditions.  It can improve your mood and boost your spirits.  In addition, research has shown that you could gain two hours of life for each hour of regular exercise!

PACKARD PACERS Walk with a Doc is a summer walking program for everyone interested in taking steps for a healthier lifestyle. What better way to start your weekend than on your feet making strides with others to help your heart and improving your general health to live longer!  We'll gather for fun group warm-ups and get a mini-lesson about a relevant health topic each week from a physician, nurse practitioner, mental health professional or our nutritionist/diabetes educator.  Then you'll have your choice of 3 different trail lengths to match your ability or fitness goals. We walk with you!

All are welcome and its free!  Bring your family, friends, even Fido!
It's a great morning for a walk!  See YOU at the Park!