According to the American Heart Association, walking has the lowest dropout rate of any physical activity. Think it doesn't do any good? Think again. Walking is low impact; easier on the joints than running. It is safe – with a doctor's okay – for people with orthopedic ailments, heart conditions, and those who are more than 20% overweight. In addition, research has shown that you could gain two hours of life for each hour of regular exercise!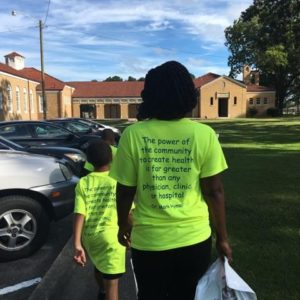 Walk with a Doc is a walking program for everyone interested in taking steps for a healthier lifestyle. Pitt Partners for Health will be bringing this program to a site near you. IGCC, Alice Keen Park, and Koinonia Christian Center.

Interested in more walking opportunities? PPH also has WalkWise NC. WalkWise NC is a community led walking program offering weekly incentives for 150 minutes of walking as well as weekly raffle items. Kids in Parks Track Trails is a fun kid or family option to increase walking while spending time unplugged and outdoors.

Combine all three programs to stay happy and healthy!