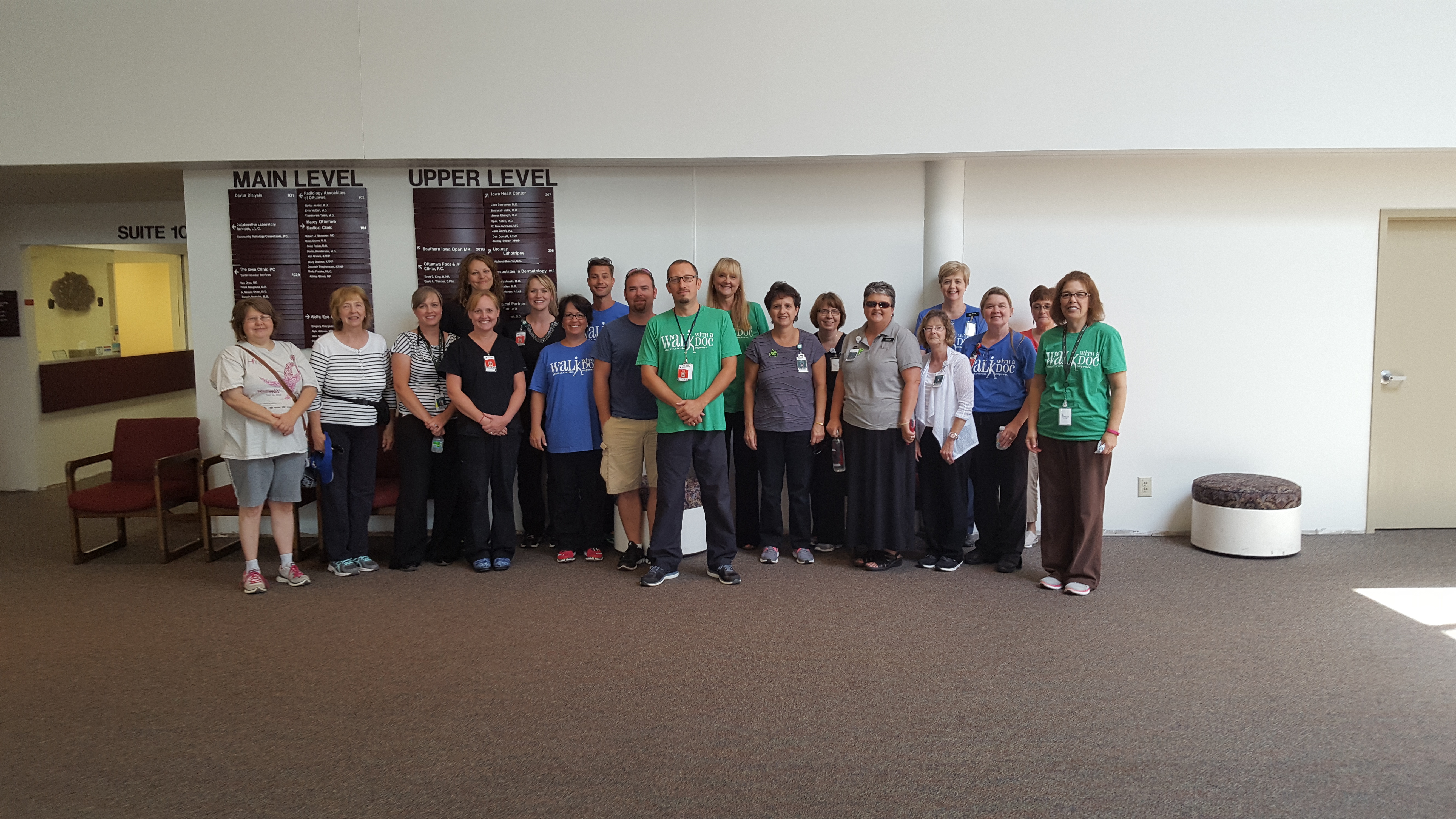 The Iowa Heart Foundation, in partnership with Iowa Heart Center and Mercy Primary Care offices, will host a "Walk With a Doc" walking event to take a step towards better health on Wednesday, July 27 at 12:30 p.m. starting at the front doors of the Ottumwa Medical Clinic at 1005 Pennsylvania Avenue in Ottumwa. This free event, which is part of a nationally recognized community walking program, will be led by Dr. Spas Kotev of the Iowa Heart Center Ottumwa office.
Walkers will enjoy a refreshing, rejuvenating walk in the neighborhood surrounding the medical clinic. Water will be available. The event is open to all ages with parking at the medical clinic.
Dr. Kotev, an Iowa Heart Center Cardiologist, will provide a brief health-related discussion and will participate in the walk. He will be available to answer questions and encourage participants. The Walk With A Doc events will be scheduled thereafter at the Ottumwa location the fourth Wednesday of each month (July through October).
Walk with a Doc is a walking program for everyone interested in taking steps for a healthier lifestyle. What better way to start your day than to get on your feet and make strides to help your heart and improve your general health to live longer! Think walking is not that beneficial? Well, think again…….
Walking strengthens your heart—it is great cardio exercise, increases HDL (good) cholesterol and helps prevent and control high blood pressure.
Walking lowers risk of Type 2 diabetes by 60 percent.
Walking helps you lose weight—burn 99 calories by walking 3 mph for 30 minutes!
Walking boosts Vitamin D if walk outdoors in the sunshine.
Walking gives you energy—a brisk walk is a natural energizer! It boosts circulation and increases oxygen supply to every cell in the body.
Walking improves your mood—a brisk walk is just as effective as an anti-depressant in mild to moderate cases of depression.
Walk with a Doc is a national non-profit organization with a mission to encourage healthy physical activity in people of all ages, and reverse the consequences of a sedentary lifestyle in order to improve the health and well-being of the country. Future walk dates at other locations will be announced by the Iowa Heart Foundation at www.iowaheartfoundation.org , and on the Walk With a Doc website at www.walkwithadoc.org.