Bozeman Heath is excited to sponsor Walk with a Doc for our community. We understand the importance of accessible physical activity and health education for all.
Walk with a Doc walks will occur at least monthly through December. All walks are free and open to the public: 
June 7 with Dr. Philip Bain and Sebastian White, FNP | 5:30 p.m.
Highland Glen Nature Preserve walk to the Fantastical Forest. Meet at the trailhead at the corner of Highland Blvd and Ellis St with Random Acts of Silliness
June 14 with Dr. Joe Sofianek and Dr. Rex Spear | 5:30 p.m.
Bozeman Public Library Labyrinth (626 E Main St, Labyrinth located approximately 300 yards south of the Library, alongside the sculpture garden and on the west side of the Gallagator Trail, before reaching Peet's Hill) with the Montana Mindfulness Project, Bozeman Dharma Center, Gallatin Valley Centering Prayer, and Contemplative Vespers
June 21 with Angie Watschke, DPT | 5:30 p.m.
HRDC's Gallatin Valley Food Bank (602 Bond Street) with a walk to Story Mill Community Park
June 28 with Dr. Dan Goldstein | 5:30 p.m.
Tuckerman Park (7979 Goldenstein Ln, Bozeman, MT 59715) walk to the unicorn Fantastical Forest with Random Acts of Silliness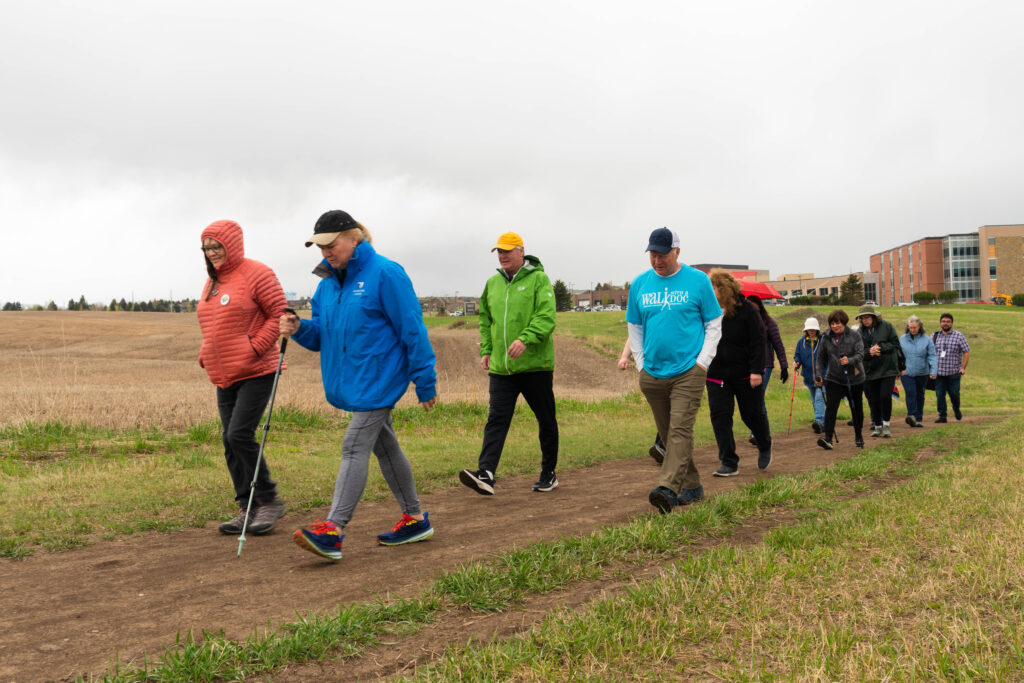 Walk with a Doc is championed locally by Dr Joe Sofianek, Family and Lifestyle medicine physician. Walk with a Doc is a fun, educational and engaging walking program for everyone interested in taking steps for a healthier lifestyle. You will take a few minutes to learn about a current health topic from one of our own community health care providers, then spend the rest of the hour enjoying a healthy walk and fun conversation. Our walks will always have accessible route options to encourage participation for all ages and physical abilities. Walk or roll at your own pace and the distance that is comfortable for you.
Walk with a Doc is a great way to get out, get active, connect with others, and visit with your community health care team outside of the stuffy confines of the office and white coats. According to the American Heart Association, walking has the highest rate of continued participation of physical activity program. Walking can do wonders to improve your health from heart disease to diabetes to arthritis to dementia to mental health, the list goes on. Walking has low impact on the body, is low cost, accessible and safe for pretty much everyone. In addition, research has shown that you could gain two hours of life for each hour of regular exercise! Our quick strolls around the block are so worthwhile!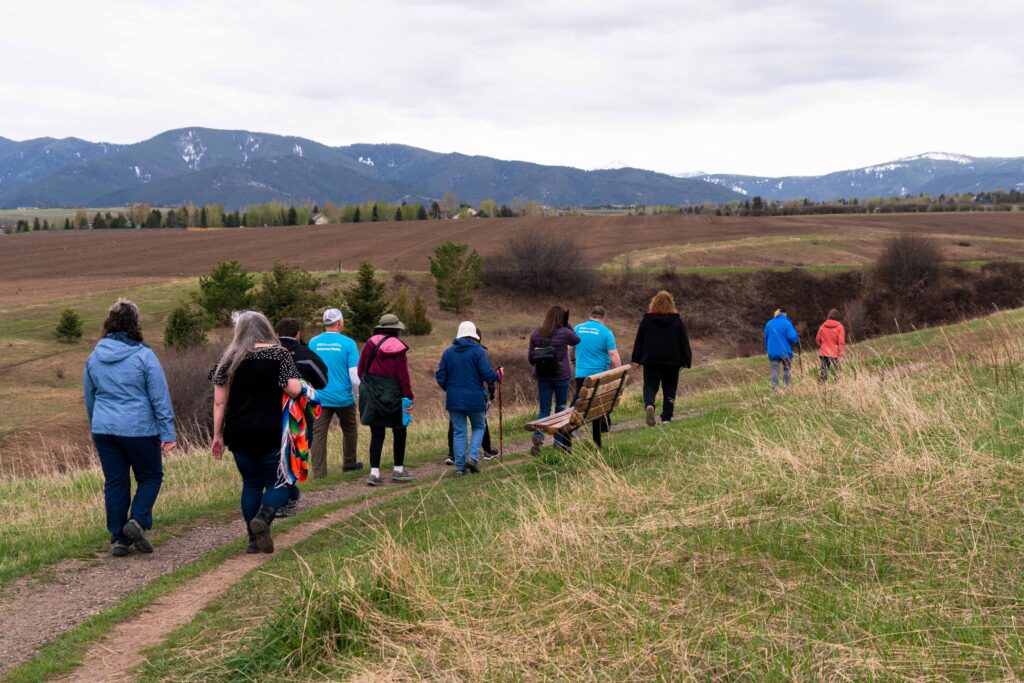 Walk with a Doc was started in Columbus, Ohio in April of 2005 by Dr. David Sabgir and has now expanded throughout the world. You do not need any special gear and there are no special rules. Our walking groups are a safe, fun, and free place to get some steps, learn about health, and meet new friends.
Let us get walking and rolling together!