150 minutes of moderate intensity physical activity per week is recommended for all adults. Walking is one of the simplest and sustainable ways to achieve this. Walking is low impact and easy on the joints. It is safe for people with orthopedic ailments, most heart conditions, and those who are more than 20% overweight. And best of all? It is free.
Walk with a Doc is a walking program for everyone interested in taking steps for a healthier lifestyle. What better way to start your weekend than on your feet making strides to help your heart and improving your general health to live longer! While you walk at your own pace, you'll have the opportunity to have questions answered by local physicians. All paces, strides and ages are welcome. Walkers, runners and even rollers (yes, wheelchairs and strollers) can enjoy this. Join us to experience the beauty of Upstate South Carolina, downtown Easley and our active community!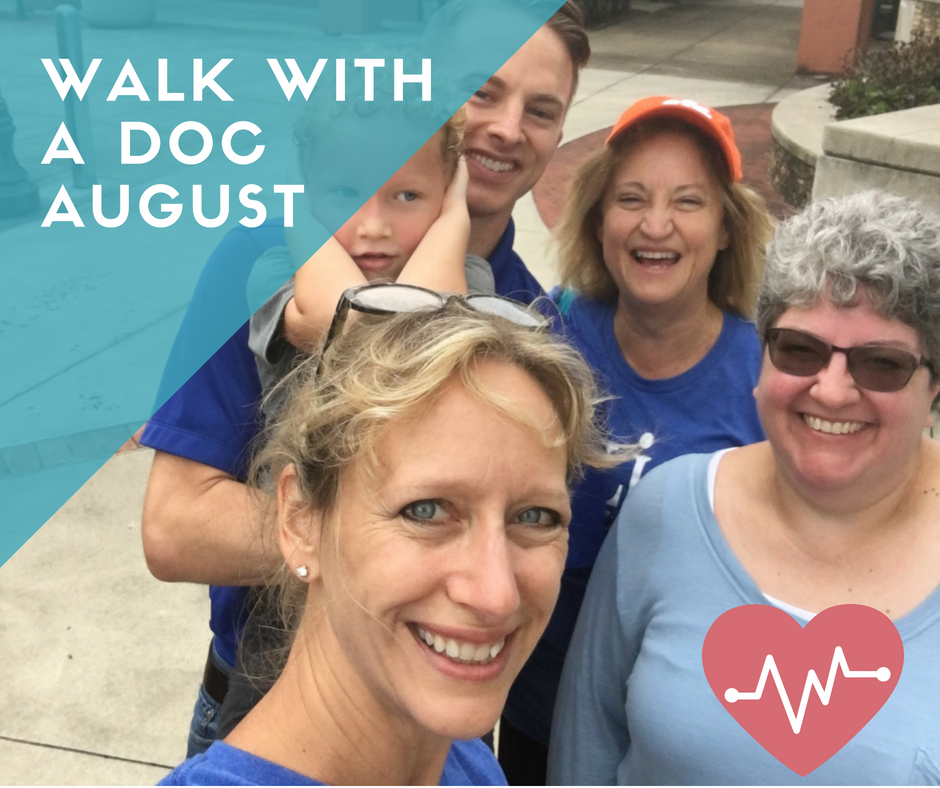 This program was started in Columbus, OH in April of 2005 by Dr. David Sabgir and has now expanded throughout the country. You don't need any special gear and there are no special rules. Just put on a pair of comfortable shoes and walk alone, with friends, a partner or family or with a group. It's a personal preference.