Meet, dance, have FUN with… and hear about the many health benefits of FREEFORM / ECSTATIC DANCE from BOARD-CERTIFIED DOCTORS and other health professionals who use dance as a wellness practice themselves!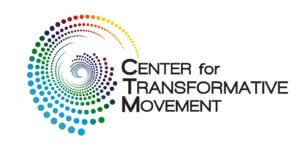 It's for EVERYONE! All Ages and Fitness Levels Welcome! No Dance Experience Necessary. ONLY THE DESIRE TO HAVE FUN!!!
The Center for Transformative Movement (CTM) – the team that brings you Bandshell Boogie each summer –  is excited to be introducing this innovative year-around FREE dance-wellness program in collaboration with WALK WITH A DOC! DANCE WITH A DOC! is Boulder's new dance-wellness program –  part of WALK WITH A DOC!  (WWAD!) – the well-known walking-wellness organization for everyone interested in taking steps toward a healthier lifestyles with 530+ chapters located around the globe. This program was started in Columbus, OH in 2005 by Dr. David Sabgir and has now expanded throughout the country, and the world.
Dance with a Doc! (DWAD!) is an innovative dance-wellness program, for everyone interested in moving towards a healthier lifestyle- bringing together people who like to dance, and who would like to learn more about the health benefits of dance, with doctors and health professionals. What's unique about DWAD!  is that these health professionals not only enjoy spreading awareness of the many health benefits of dance, they use dance as a regular wellness practice in their own lives and share dance as an effective and transformative therapeutic tool with people in their own medical practices.
WHEN & WHAT?
A welcoming space to connect, feel free and break out into your best self…
Every last Saturday of the month, for one hour, come join us! It's free of charge … come exercise, connect with others and experience an innovative, effortless and energizing health & fitness trend about to hit the mainstream!
With the physical benefits of a great workout and the feel-good benefits of a night out in good company, you will leave this experience in a contagious and long-lasting great mood!
WHAT DO WE DO?
OPENING CIRCLE – WELCOME! 10:00 am
Come together as a group – begin brief guided warm-up while…
Hearing information on the health benefits of Freeform Dance by theme Monthly from Aaron Gingrich, MD – Emergency Medicine Physician and enthusiastic dancer!
DANCE BEGINS 4:00 pm
A fusion of different musical genres including funk, soul, electronic dance music and popular tunes we all love!
CLOSING CIRCLE 5:00 pm
Feel free to stay and have the opportunity to share or simply listen to a few others reflect on their experience on the dance floor.
Hear closing remarks and reflections on the wellness theme from Dr. Aaron Gingrich
A lovely opportunity to connect with others and feel like an important part of an ever-expanding tribe.
WHAT IS FREEFORM / ECSTATIC DANCE?
Freeform Dance goes by many names – Ecstatic Dance, Conscious Dance, Flow Dance – whatever it is called, it's the kind of dance where once the music starts, the only invitation is to move your body in whatever way feels best to you – is some thing you can do anywhere, anytime, alone or with others.
Moving in this way – where we give our body permission to take the lead and where our mind gets to go on a mini vacation – can be a fun and easy, yet deep physical, mental and emotional release that melts away stress and worry, while simultaneously delivering a great workout.
Rock out. Dance, leap, twist, stretch and groove your way into a more elevated, uplifted state of being.  The therapeutic benefits of music, movement, and connection in a safe, welcoming and friendly environment – where there's an opportunity for you to feel as creative and as self-expressed as you want – are free and available to everyone once a month at Boulder's new monthly Dance with a Doc! events.
WHO IS IT FOR?
All levels welcome as there are no right or wrong moves at this event. Whether you already love to dance and do it regularly,  or you are excited to be trying this out for the first time, you'll always be welcome at our events.
If you already love to dance, you know how easy it is to work up a sweat on the dance floor.  Or, perhaps you have preferred to dance on your own… in your kitchen with the music turned loud after everyone leaves the house (you would not believe how many people share with us – and their faces light up as they do – that this is the only time they feel the confidence to dance!)
If you have never considered dance an activity you could see yourself doing, or it's been years since you've danced, learning about the amazing health benefits of dancing may be just the inspiration you need to get out on the dance floor!   If dance is something that makes you happy… or you think it can… this is for you.
WHAT DOES IT FEEL LIKE?
The only guidelines are:
So YOU CAN'T GET IT WRONG! And YOUR WAY IS THE RIGHT WAY!  It is about EASE, EFFORTLESS & ALLEVIATION OF SELF-CONSCIOUSNESS.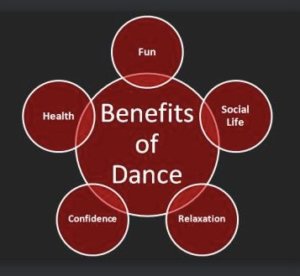 All in all… Dance with a Doc! Is one of the BEST WAYS TO:
– Meet new people
– Get a whole-body workout
– Shake off worry & stress
– Feel an instant mood boost
– Feel Energized, Exhilarated and…
   Excited for the Rest of your Weekend….
 Come move with us!