AARP Walk with a Doc Materials
Welcome to Walk with a Doc and thank you for joining us in our life-changing mission to spread the powers of movement, education, social connection, and nature throughout our communities! The items below are made specifically for chapters in the AARP Pilot Program.
Review: Onboarding Materials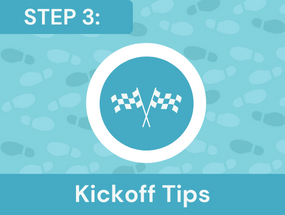 See below for walk-day materials and post-event action items!
Marketing Materials
Examples: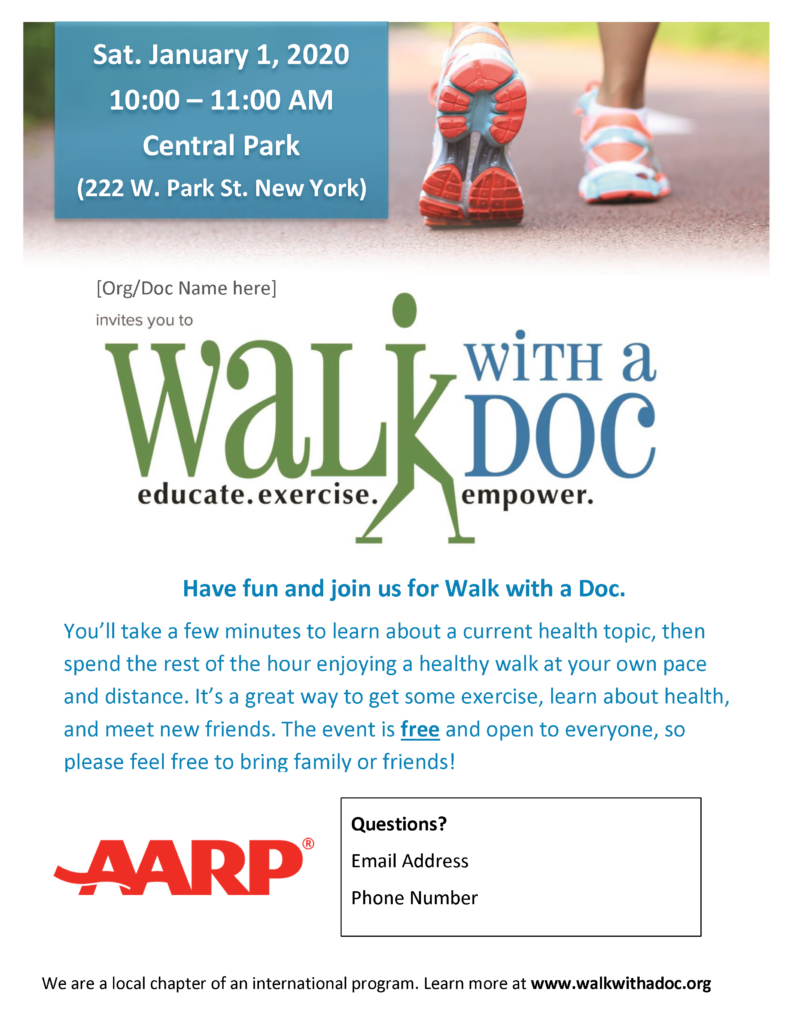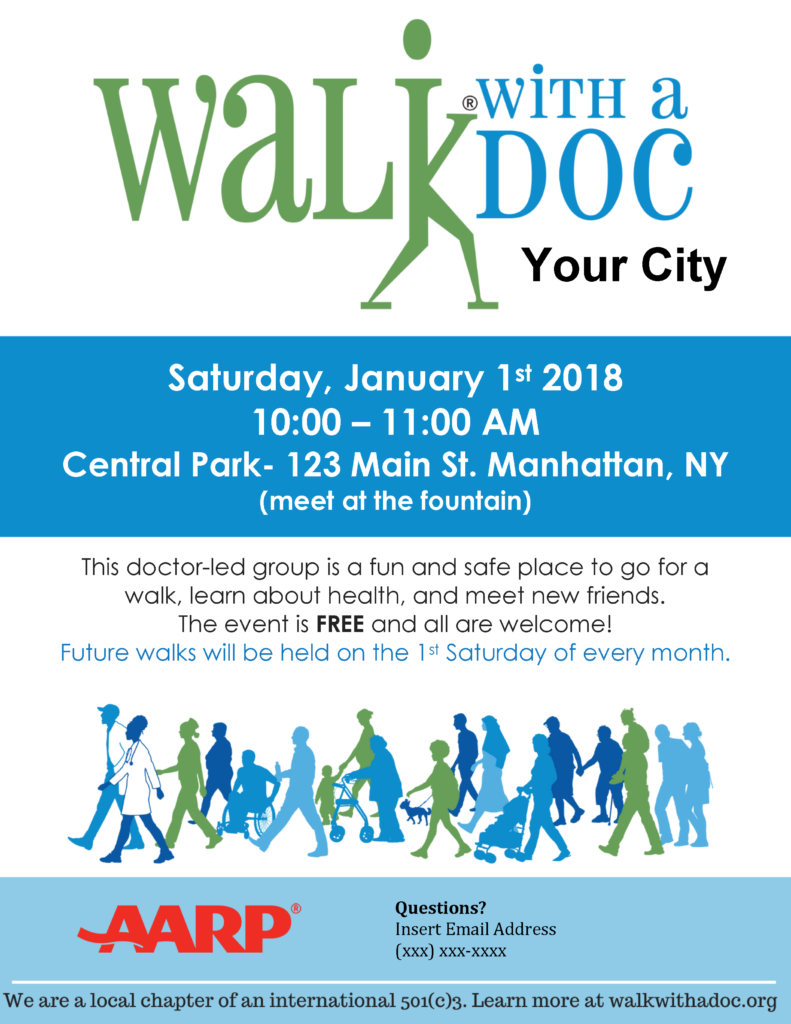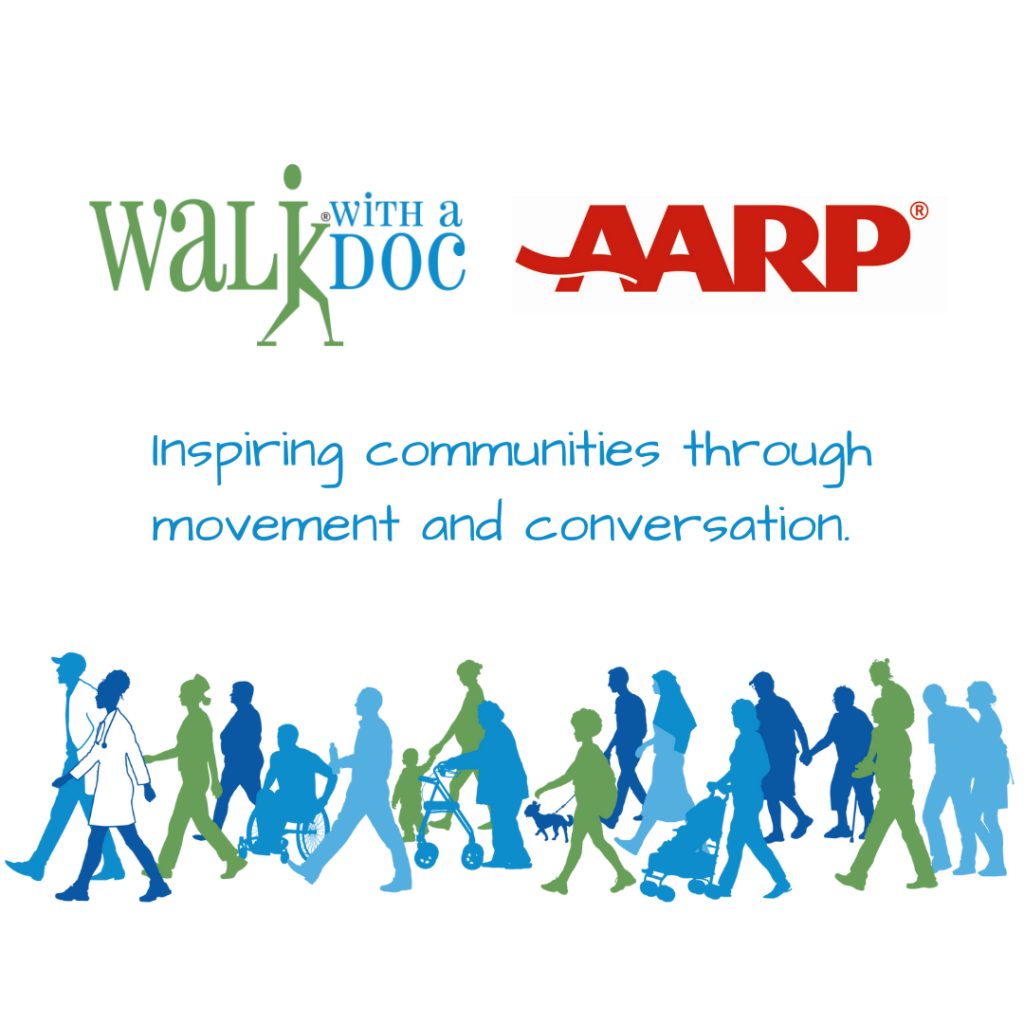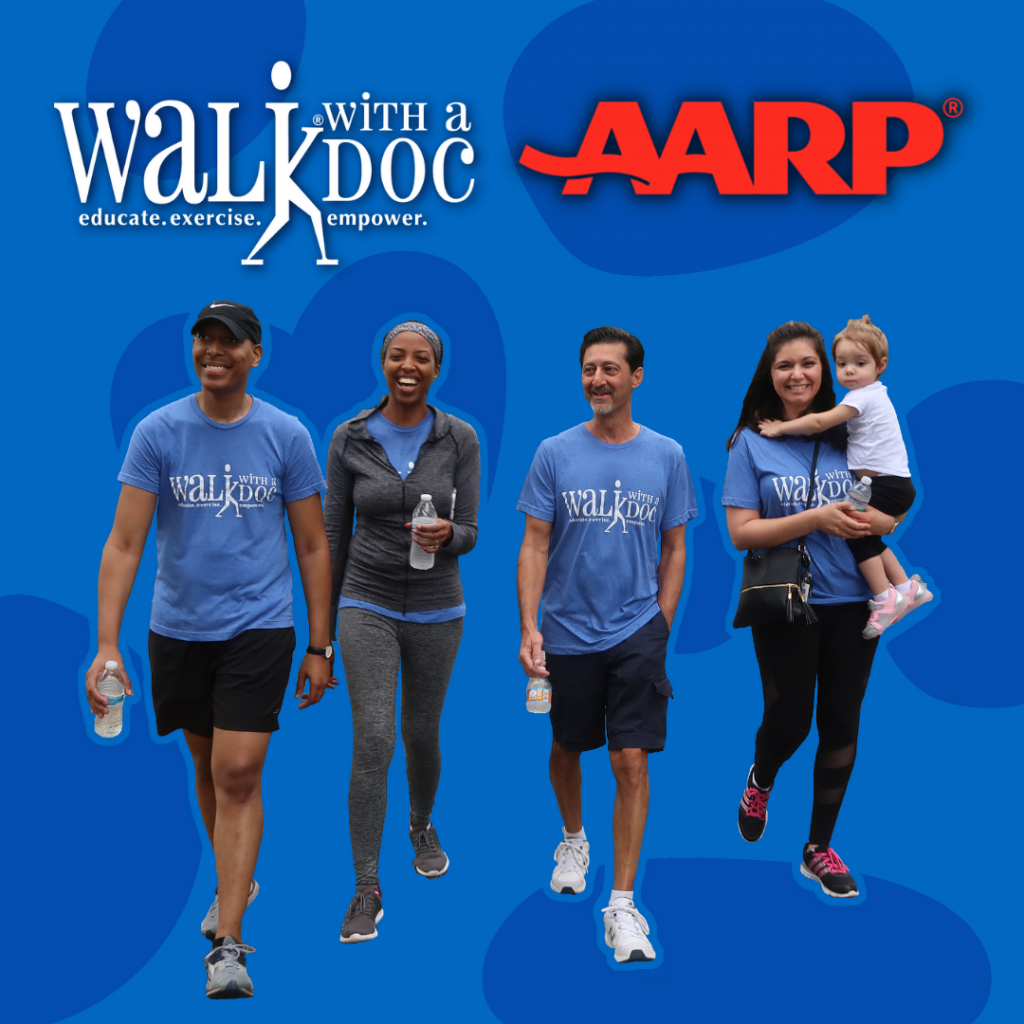 Click your logo for ready-made materials:
Event Reminders & Materials
The most important thing at your walks is to have fun! Beyond that, here are some basics:
Please have participants read the waiver and then sign the sign-up sheet either electronically or on paper. Participants should sign up before or at their 1st walk, and then once per year.
Bring a few copies of the "Welcome" flyer to introduce new walkers to your program.
Complete the post-walk survey or send us the paper sign-up sheets after each walk.
Walk Day Materials:
We prefer that you use the new e-waiver but feel free to also bring a paper version for those that don't have a smartphone or have connection issues. After printing the e-waiver, make sure you add your chapter # at the bottom (check your chapter website or email contact@walkwithadoc.org if you need this). This is important for liability reasons, but also a great tool to track email addresses to communicate with your walkers. Email us anytime for your "roster".
Post-Walk Materials
Our collective impact is huge and we track it with your help! Please complete the post-walk survey after each walk or scan and email the paper sign-up sheets to contact@walkwithadoc.org.