Walk with a Doc: Inspiring Communities through Movement and Conversation
With an aim to make health and happiness accessible to everyone, Walk with a Doc offers free walking programs in communities around the world led by local doctors, healthcare providers, or medical students. These ongoing events allow participants to safely walk, learn about current health topics, and meet new people. Take a STEP toward better health and join or start a walk today!
---
Creating Healthier Futures
Your support has transformative power to create healthier futures for people like Bridgette and thousands of people around the world!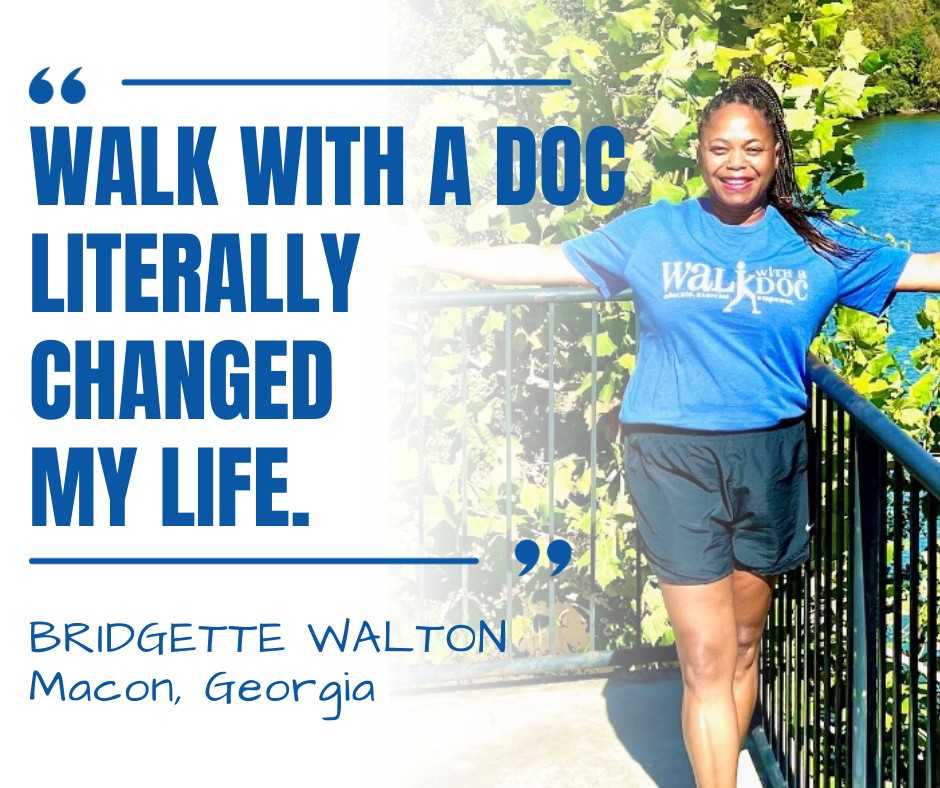 About Walk with a Doc
Find a location near you
Click on the map locations below to learn more about upcoming walks.
Enter your location to find the closest walk to you!
Shop Walk with a Doc