HQ Team
Walk with a Doc is made up of healthcare professionals and walk warriors around the globe who are driven by an earnest belief that walking is the miracle drug destined to change the world. At WWAD World Headquarters you'll find a small but mighty team who is lucky to be inspired by a network of walking fanatics and healthcare heroes every day.
Join Our Team
Dr. David Sabgir, MD, FACC
Founder, CEO, Board President, Cardiologist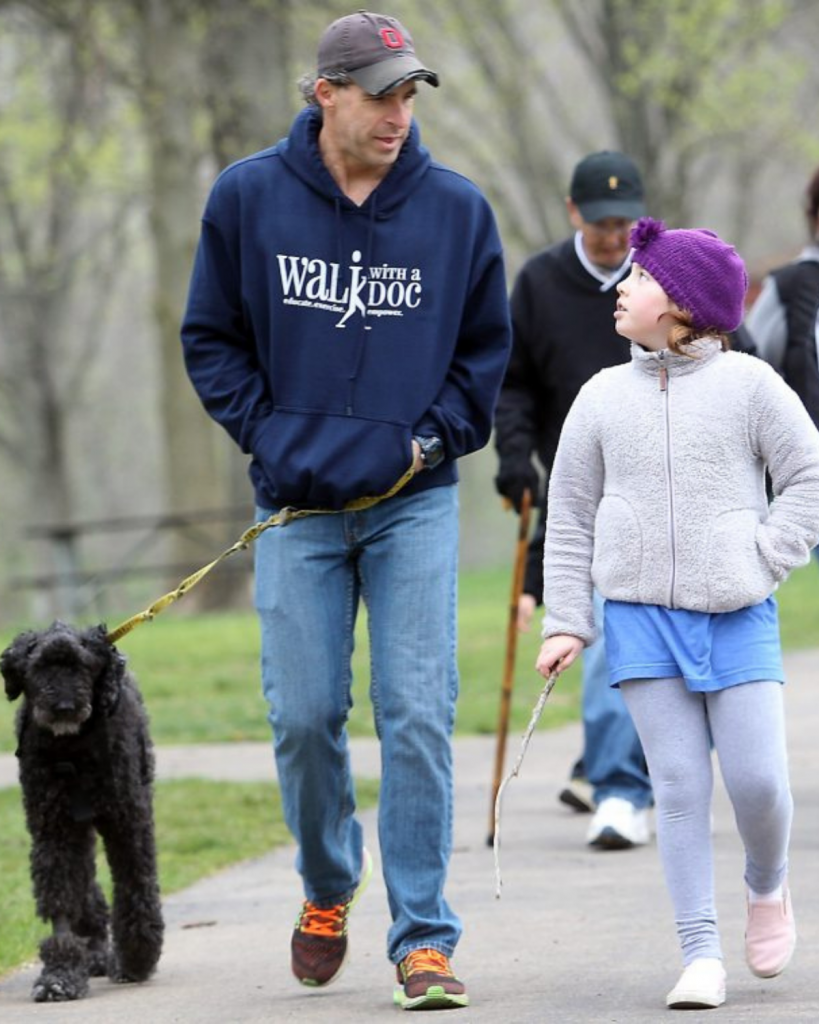 David went to Miami of Ohio for undergrad, Medical College of Ohio for medical school, and served his internship, residency, and fellowship at The Ohio State University Medical Center. He is a full-time cardiologist in Columbus, Ohio and still leads a local Walk with a Doc chapter every Saturday morning. David is married to Kristin and has two children (Ally and Charlie) and 2 poodles (Mudge and Phoebe).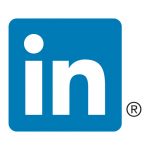 Rachael Habash, MA
Chief Operating Officer
Rachael graduated from the University of Michigan (Go Blue) with a B.A. in Psychology. She then served in the United States Army as a Medical Service Officer prior to earning her M.A. in Counselor Education at OSU. The prospect of utilizing her professional experience as a leader, resource manager and program innovator while encouraging healthy physical activity, is what initially attracted her to WWAD. Now that she better understands the impact of the miracle drug (walking) and vast number of people served by WWAD, she's hooked! It's almost as addicting as her girls' (Grace and Nora) smiles…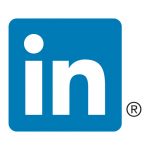 Bryan Romey
Program Coordinator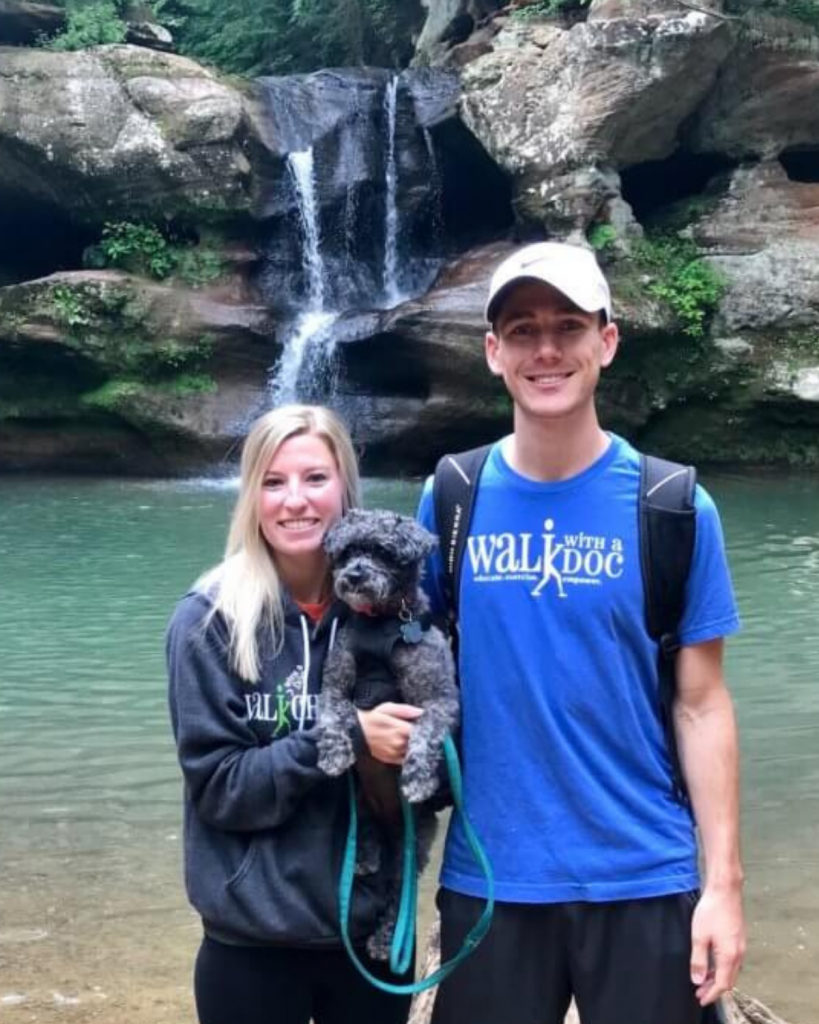 Bryan was lucky enough to get paired with Walk with a Doc for a class project during his final semester at The Ohio State University in 2017. He graduated with a B.S. in Health Sciences and was thrilled to find out that an intern position had opened up at WWAD. After eight months as an intern, he joined the Walk full-time as a Program Coordinator. When his wife Shannon asks what he did at work that day, his answer is always the same: "I helped change the world!" Outside the office, his favorite activities are basketball, golf, tennis, snow/water skiing, running (and walking), and even corn-hole (2014 intramural champion right here!)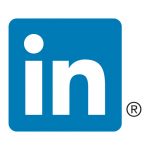 Orelle Jackson
Director of Engagement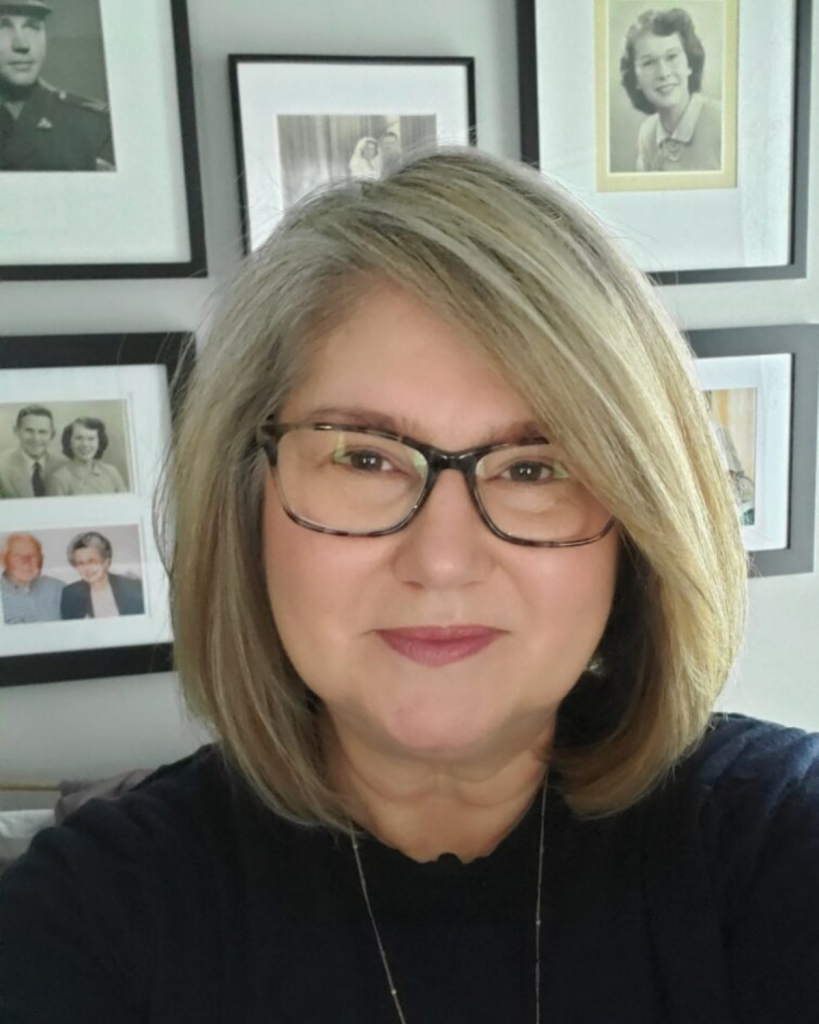 Orelle joins the Walk with a Doc team as the Director of Engagement. With many years of non-profit leadership and executive coaching experience, Orelle is excited to join this dynamic team and help make WWAD even more robust and sustainable.
When Orelle is not out making connections for WWAD, she will probably be cooking, baking, gardening, dreaming about her next rescue dog and being "managed" by her cat, Olive. If you meet her, you will discover she is also the only WWAD team member with a strange accent, having lived in 3 countries. But she calls Columbus her forever home. There is a rumor that maybe she secretly hopes the WWAD team will turn her into an exercise lover!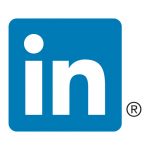 Isabelle Castillo-Anderson
Community Strategist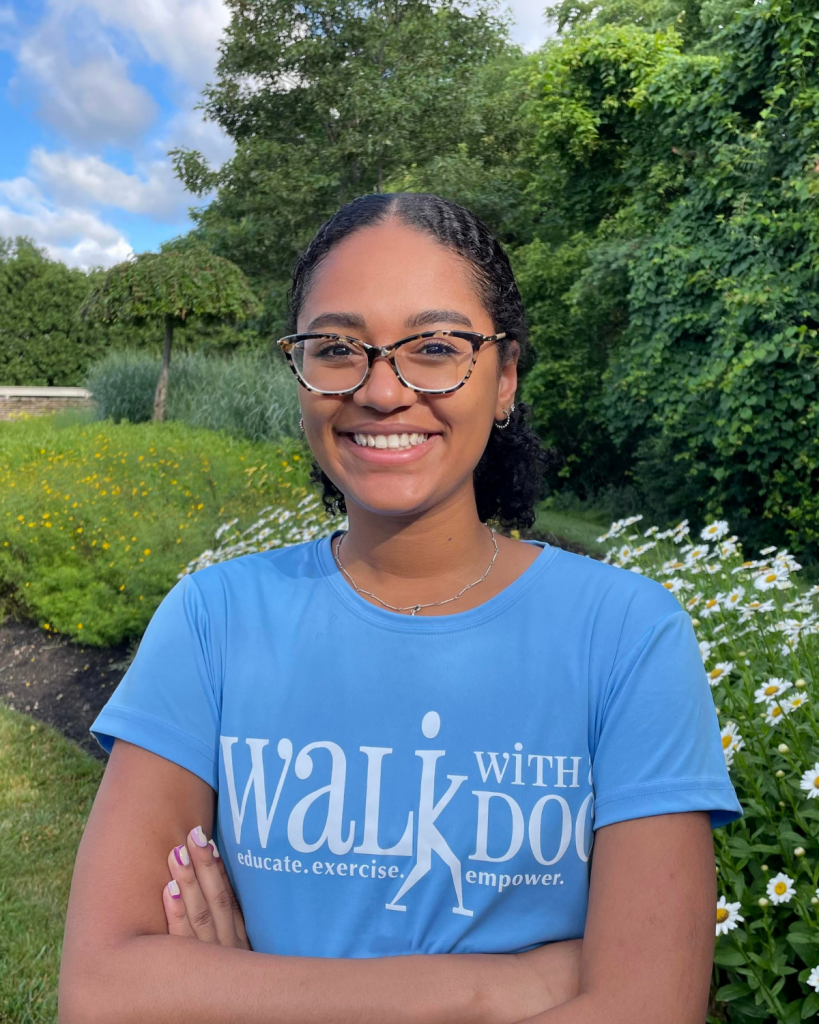 Isabelle is a 2021 graduate of The Ohio State University with a B.A. in Strategic Communications and a B.A. in Political Science with a specialization in Inequality and Justice. After exploring the non-profit sector and strategic communications through four work experiences throughout her time in college, she brings her passion for developing connections between social causes and the diverse communities they serve to her new role as WWAD's Community Strategist. While her journey with Walk with a Doc is only beginning, she looks forward to every step along the way!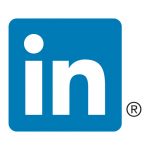 Board Members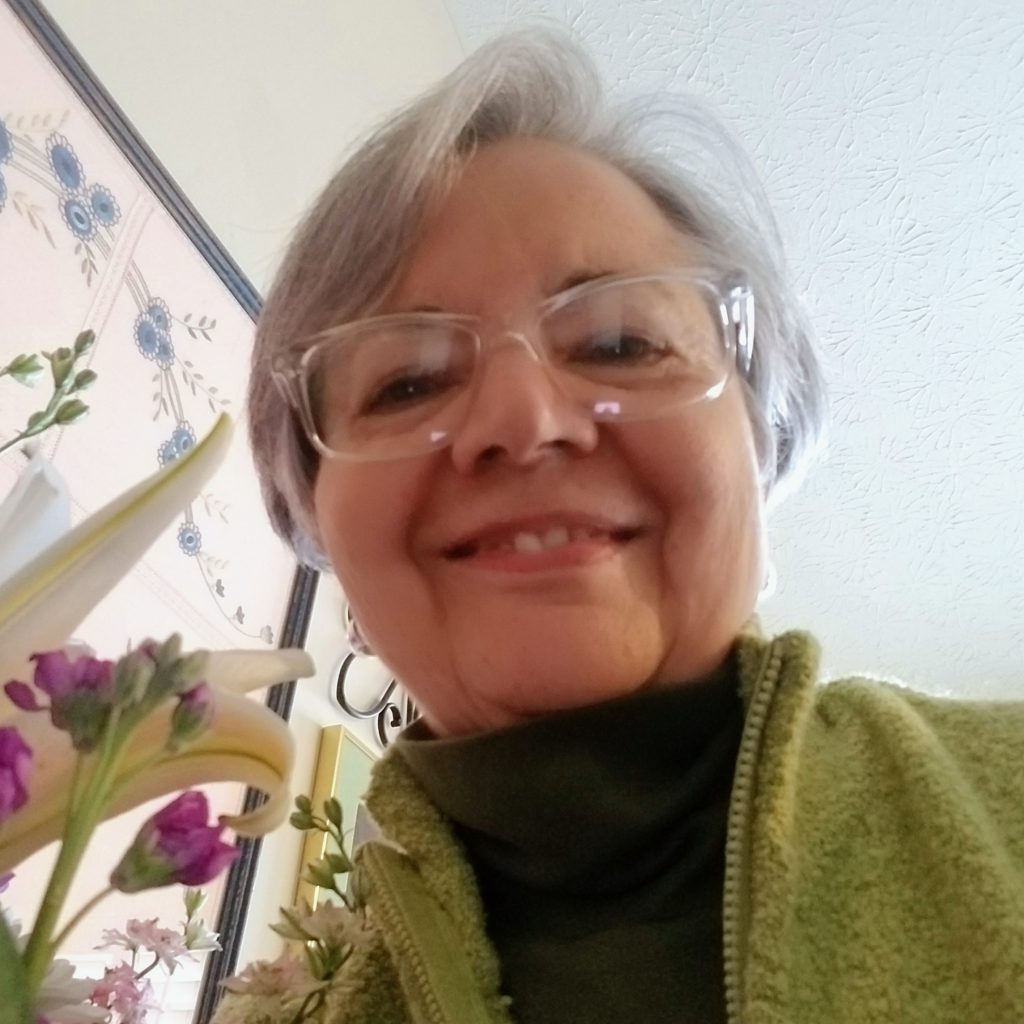 Maria Wolfe
Walker and Volunteer,
Walk with a Doc Highbanks
Member Since 2021