Walk with a Doc inspires Communities through movement and conversation! With an aim to make health and happiness accessible to everyone, this program was started in Columbus, OH in April of 2005 by a cardiologist, Dr. David Sabgir, as he brought his own patients and community together to start a health education walking group. Over 15 years later, with over 600+ chapters in communities around the world, free doctor-led walking groups are reimagining health education, physical activity, and social connections within our community.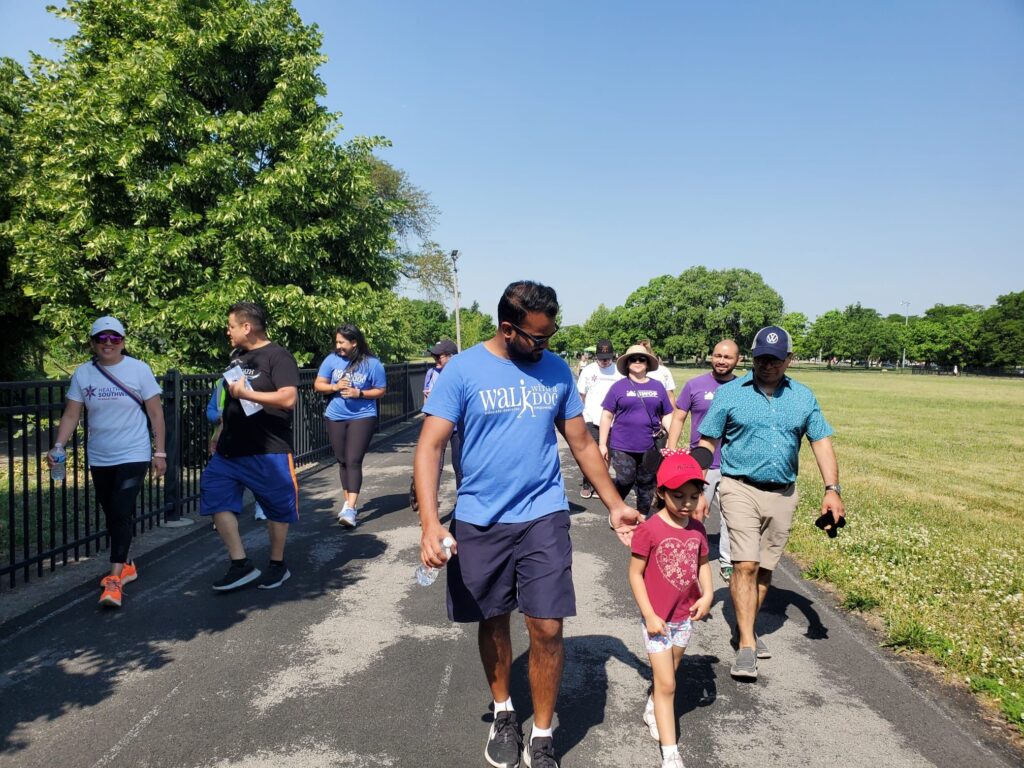 According to the American Heart Association, walking has the lowest dropout rate of any physical activity. Think it doesn't do any good? Think again. Walking is low impact and easier on the joints than running. It is safe – with a doctor's okay – for people with orthopedic ailments, heart conditions, and those who are more than 20% overweight. In addition, research has shown that you could gain two hours of life for each hour of regular exercise! That quick stroll around the block seems a little more worthwhile now, doesn't it?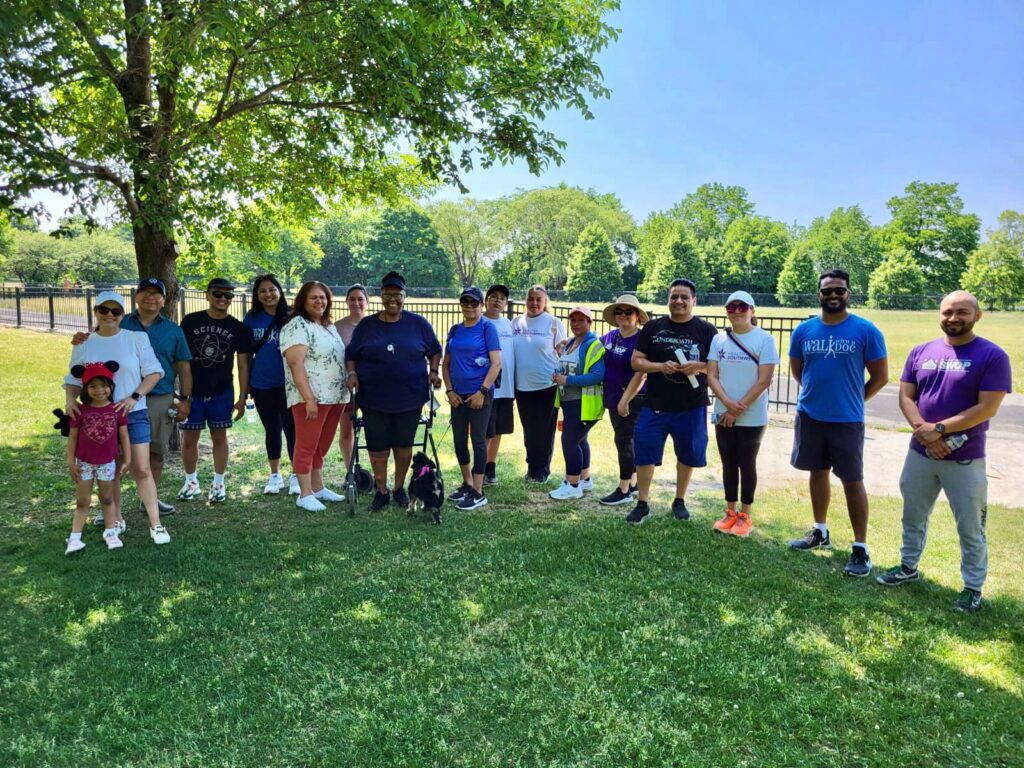 Each event starts with a brief discussion on a health topic from a local healthcare professional. For the remainder of the hour, you'll walk at your own pace and have the opportunity to connect with others. The walks are FREE and open to everyone of all ages and abilities. Take a STEP toward better health and join our Saturday morning walk at Marquette Park, more details are provided on the right! Each walk will be led by a physician or healthcare provider from one of our partner organizations. The health topic will be explained in both English and Spanish. You don't need any special gear and there are no special rules. Our walking groups are a safe, fun, and FREE place to get some steps, learn about health, and meet new friends. If you have any questions, please feel to email health equity organizer: Priyanka Reddy: preddy@swopchicago.org.
---
¡Walk with a Doc inspira a comunidades a través del movimiento y la conversación! Con el objetivo de hacer que la salud y la felicidad sean accesibles para todos, este programa fue iniciado en Columbus, OH en abril de 2005 por un cardiólogo, el Dr. David Sabgir, cuando reunió a sus propios pacientes y a la comunidad para iniciar un grupo de caminatas de educación para la salud. Más de 15 años después, con más de 600+ capítulos en comunidades de todo el mundo, los grupos de caminata gratuitos dirigidos por médicos están reinventando la educación para la salud, la actividad física y las conexiones sociales dentro de nuestra comunidad.
Según la American Heart Association, caminar tiene la tasa de abandono más baja de cualquier actividad física. ¿Crees que no sirve de nada? Piensa otra vez. Caminar es de bajo impacto y más fácil para las articulaciones que correr. Es seguro, con la aprobación de un médico, para personas con dolencias ortopédicas, afecciones cardíacas y aquellas que tienen más del 20 % de sobrepeso. Además, la investigación ha demostrado que podría ganar dos horas de vida por cada hora de ejercicio regular. Ese rápido paseo por la cuadra parece un poco más valioso ahora, ¿no es así?
Cada evento comienza con una breve discusión sobre un tema de salud de un profesional de la salud local. Durante el resto de la hora, caminará a su propio ritmo y tendrá la oportunidad de conectarse con otros. Las caminatas son GRATUITAS y están abiertas a todos, de todas las edades y habilidades. Dé un paso hacia una mejor salud y únase a nuestra caminata del sábado por la mañana en Marquette Park, ¡se proporcionan más detalles a la derecha! Cada caminata será dirigida por un médico o proveedor de atención médica de una de nuestras organizaciones asociadas. El tema de la salud se explicará tanto en inglés como en español. No necesitas ningún equipo especial y no hay reglas especiales. Nuestros grupos de caminatas son un lugar seguro, divertido y GRATUITO para dar algunos pasos, aprender sobre salud y conocer nuevos amigos. Si tiene alguna pregunta, envíe un correo electrónico a la organizadora de equidad de salud: Priyanka Reddy: preddy@swopchicago.org.