Inspiring Communities through Movement and Conversation
With an aim to make hope and health accessible to everyone, Walk with a Doc offers free doctor-led walking groups in communities around the world. These ongoing events allow participants to safely walk, learn about current health topics, and meet new people. Take a STEP toward better health and join a walk near you, or let our team help bring the program to your community with local doctors, medical students, or health professionals.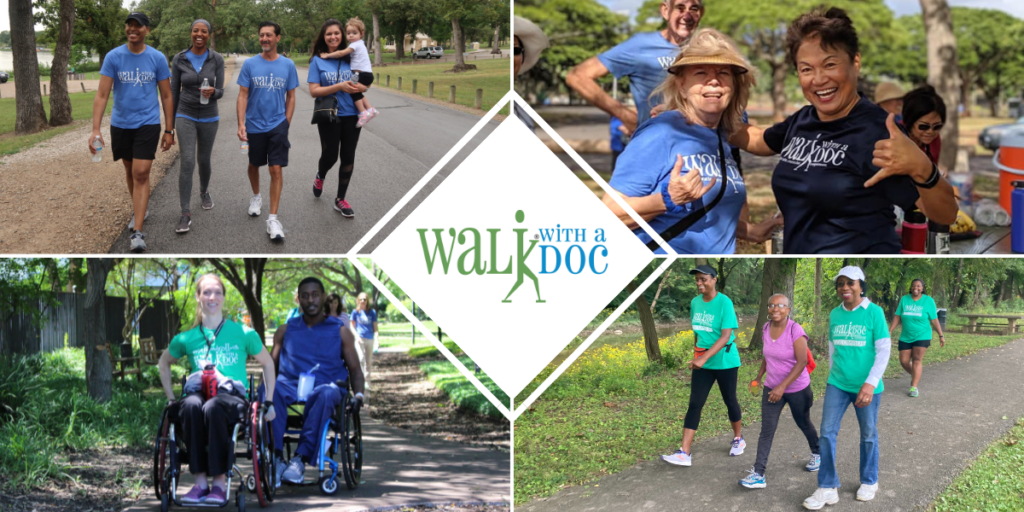 Celebrate National Walking Day
Our team at Walk with a Doc has had April 5th circled on our calendar for months! While we tend to find every reason we can to brag about the life-changing power of walking, the 1st Wednesday of April always gives us a good excuse to take it up a notch. Take a look at some of the physical and mental health benefits of walking, then put on your party hat (a.k.a. walking shoes) and celebrate National Walking Day with a walk!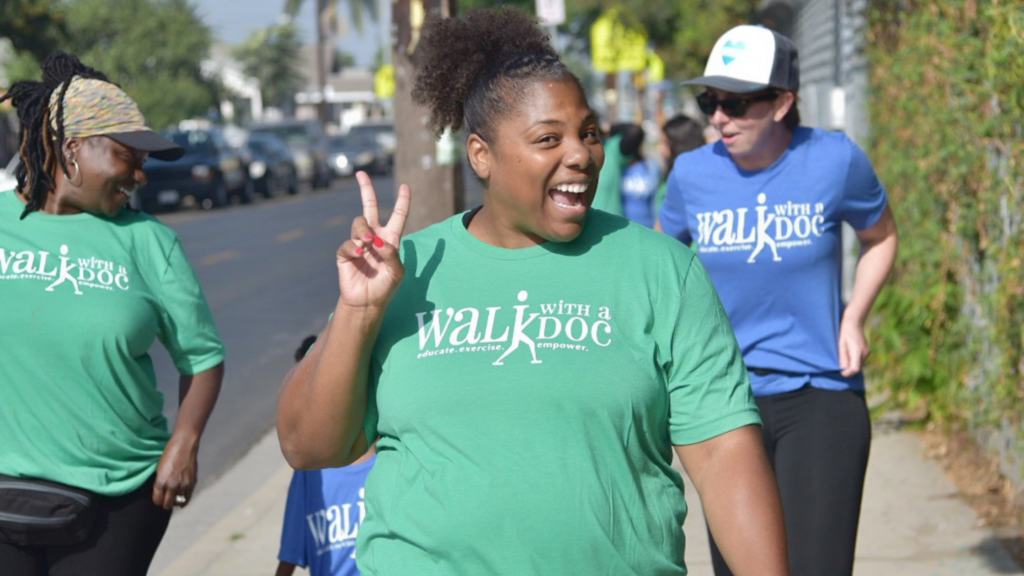 About Walk with a Doc
Find a location near you
Click on the map locations below to learn more about upcoming walks.
Enter your location to find the closest walk to you!
Shop Walk with a Doc