Co-Branding FAQs
The following questions apply to the Walk Chapters that choose our Co-Branding Sponsorship level of membership.
How are we recognized as a sponsor?
Prominent sponsorship recognition on our website: walkwithadoc.org/sponsors
Featured in one of our upcoming international newsletters
Paid social media advertisement for your kickoff walk and recognition throughout the year
What can I co-brand when I participate in the sponsorship?
Anything that can be electronic (exp. flyers/posters that you create, and social media posts)
Giveaways (water bottles, t-shirts, hats, etc.)
Large marketing materials (banners, yard signs, etc)
Basically anything (just keep it legal and safe please!)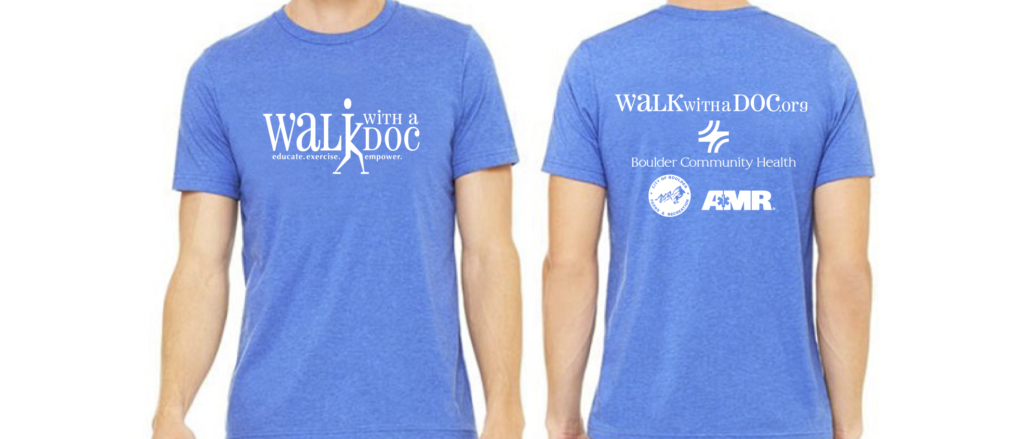 How much do I owe you next year?
It's up to you! We would love to keep you on as a co-branding sponsor and sing your praises on our networks, but the co-branding agreement is up for renewal annually. At that point you can choose to continue your sponsorship for the original cost, or opt to continue as a non co-branded WWAD program at no charge. Either way, we hope you keep walking with us!
What if my organization wants to start a 2nd WWAD chapter at another location?
The annual $5000 sponsorship fee covers co-branding rights for the entire organization and WWAD membership and insurance for one chapter (one walk location). If you'd like to start a 2nd chapter, we'll have you choose either a starter kit ($650) or launch kit ($1250) to cover the cost of insurance and a kit with co-branded merchandise.
Can we partner with another organization to split the co-branding fee?
Yes! The more the merrier! We've added as many as 5 logos to the shirts and banner (any more than that and they start getting pretty small).
Can I make my Toolkit a little more 'me'?
Absolutely. We love when our co-branding sponsors tell us what works best for them. Let us know how we can customize the kit to meet your needs.
If I see other people Walk with a Doc-ing in my area can I make mean faces at them?
(Do I own the rights to this market?)
We're on a mission to get people moving, so multiple organizations in a community working to encourage healthy behavior is a good thing in our book. For that reason, we do not offer exclusivity in any walking market. However, we always encourage groups to walk on different days or different locations so that the walks complement each other rather than compete. As an example… here in Columbus, OH we have a dozen different WWAD chapters (led by competing hospitals/clinics) that are all walking at different parks on different days of the month.
How do I get more WWAD goods (t-shirts, pedometers, banners, etc)?
To order standard (non-cobranded) WWAD materials, check out our online store. You can order there with a credit card. Let us know if you run into trouble, or prefer that we submit the order for you. For co-branded materials you'll order from us directly. Just send us an email with the items you'd like to purchase. Please give us a couple weeks advance notice as these take a bit more time to produce (3-4 weeks).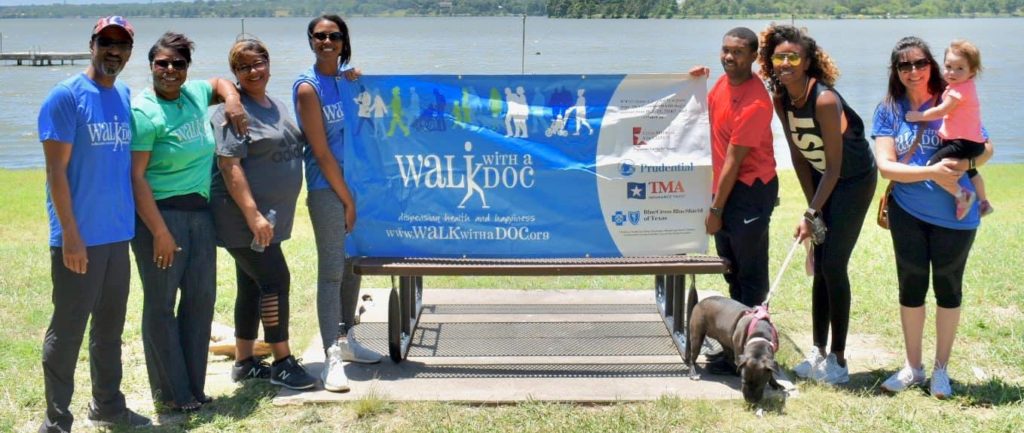 Does it cost extra to order co-branded materials?
Nope! As a part of your co-branding membership we'll cover the additional production costs. Check out our online store for current shirt and banner costs.
What if I want a million t-shirts? Do you offer bulk pricing?
Yes! See current rates at walkwithadoc.org/shop