Premier Partner
We're excited that you'd like to maximize your impact! In addition to the housekeeping items on the previous page, please complete the items below to become a Premier Partner of Walk with a Doc.
1) Sign the Addendum
2) Membership Payment
Click the "add to cart" button below, or email contact@walkwithadoc.org if you need an invoice.
3) Send us your Logo
As a reminder, premier partners will have exclusive sponsorship opportunities and full co-branding rights! We'll be adding your logo to our Sponsor Page and whichever merchandise package you selected will be co-branded with both the Walk with a Doc logo and your organization's logo(s). Please send your logo(s) in .eps or .svg format to contact@walkwithadoc.org. We'll create some mock-ups for you to approve before we start the printing process.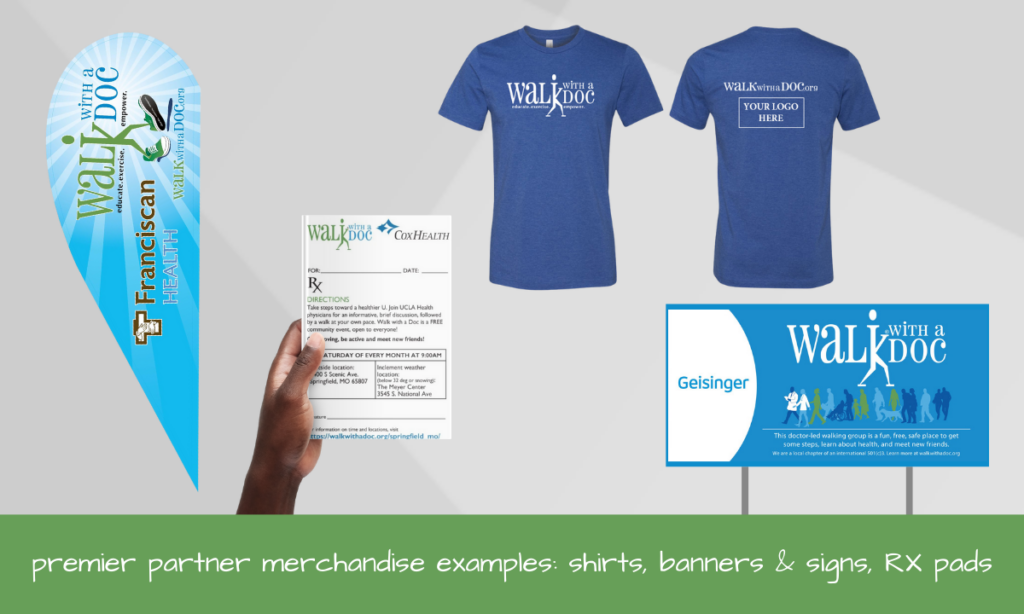 Questions?