Dancing for Health!
It's for EVERYONE!  
All Ages and Fitness Levels Welcome! 
No Dance Experience Necessary. 
ONLY THE DESIRE TO HAVE FUN!!!
The Center for Transformative Movement (CTM) – the team that brings you BANDSHELL BOOGIE Outdoor Monday Evening Dances free of charge each summer –  is excited to offer the Boulder community this innovative year-around, also FREE of charge, dance-wellness program in collaboration with WALK WITH A DOC!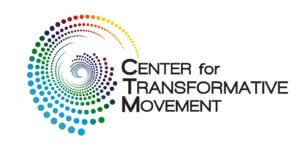 FREE Monthly Dances!
EVERY LAST SATURDAY OF THE MONTH *
Check back for future events. 
DANCE WITH A DOC! (DWAD!) is Boulder's one-of-a-kind dance-wellness program –  part of WALK WITH A DOC!  (WWAD!) – the well-known walking-wellness organization for everyone interested in taking steps toward a healthier lifestyles with 530+ chapters located around the globe. This program was started in Columbus, OH in 2005 by Dr. David Sabgir and has now expanded throughout the country, and the world.
DANCE WITH A DOC! is an innovative dance-wellness program, for everyone interested in moving towards a healthier lifestyle and who want to FEEL GOOD!  DWAD! brings together people who like to dance, and who would like to learn more about the many health benefits of dance, with medical doctors and health professionals.
What's unique about DWAD!  is that the 'Docs' not only enjoy spreading awareness of the many FEEL GOOD health benefits of dance, they use dance as a regular wellness practice in their own lives and share dance as an effective and transformative therapeutic tool with people in their medical practices.  Come join in on the FEEL GOOD FUN!