According to the American Heart Association, walking has the lowest dropout rate of any physical activity. Think it doesn't do any good? Think again. Walking is low impact; easier on the joints than running. It is safe – with a doctor's okay – for people with orthopedic ailments, heart conditions, and those who are more than 20% overweight. In addition, research has shown that you could gain two hours of life for each hour of regular exercise! That quick stroll around the block seems a little more worthwhile now, doesn't it?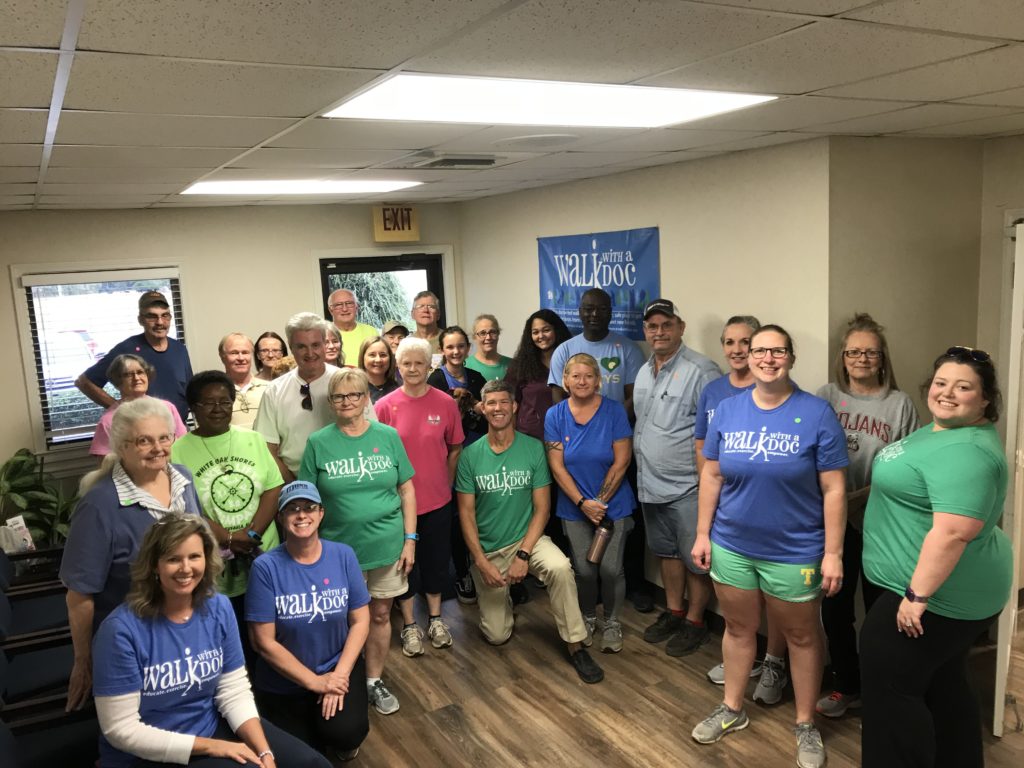 Walk with a Doc is a walking program for everyone interested in taking steps for a healthier lifestyle. What better way to start your weekend than on your feet making strides to help your heart and improving your general health to live longer! While you walk at your own pace, you'll have the opportunity to have questions answered by Dr. Niel Rasmussen, his wife Amy, Ramona Bolin and medical staff members of Headland Family Medicine.

Dr. Niel Rasmussen was born and raised in Vincent, Alabama. He received his undergraduate degree from Birmingham-Southern College and medical degree from UAB School of Medicine. He completed his residency in Family Medicine at Medical Center East Hospital in Trussville, Alabama where he served as Chief Resident his final year. In 2002, Dr. Rasmussen relocated to Headland, Alabama and took over the former Headland Medical Group practice forming the private practice of Headland Family Medicine, which is where he now practices.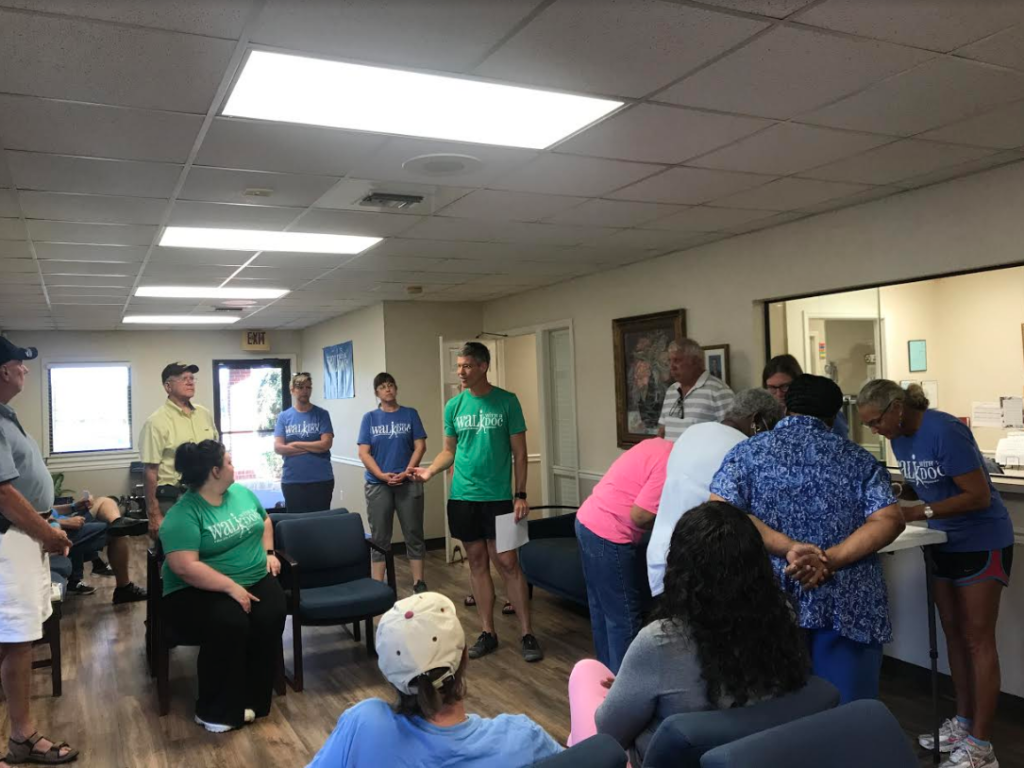 Ramona Bolin, PA-C was born and raised in Cottonwood, Alabama. She received her undergraduate degree from the University of Alabama at Birmingham School of Nursing and in 1999 entered the Physician Assistant program at the University of North Dakota School of Medicine. Upon graduation from Physician Assistant School, she began her career in Family Medicine at Headland Medical Clinic as Physician Assistant for the late Dr. J. E. Morriss, Jr. Since 2002, Ramona continues to serve the area as Physician Assistant for Dr. Niel C. Rasmussen.

Dr. Niel Rasmussen is married to Amy Rasmussen, originally from Enterprise, Alabama. They have three daughters, Haley, Megan and Marie. Amy and Niel have encouraged physical activity throughout their parenting lives. They all five enjoy running and movement based exercise. All three daughters ran competitively in high school and Megan has also continued her competitive running at the collegiate level.

Dr. Rasmussen practices family medicine and places a major emphasis on lifestyle medicine for both treatment of most chronic diseases as well as prevention of disease and promotion of wellness in life for his patients. One of the major components of lifestyle medicine is physical activity. Dr. Rasmussen believes that walking is our most basic and accessible form of this physical activity and is a basis for personal health. When practiced as exercise on a daily basis, walking is a powerful tool for our overall health. This has been supported by the science now for decades.

Dr. Rasmussen and the staff at Headland Family Medicine are determined to help their patients implement lifestyle changes and are providing support for these changes. In addition to monthly Healthy Eating classes, we are excited to be providing a supported 60 minute walk. We at Headland Family Medicine want you to join us as we "Walk the Wiregrass" to better health.