Central Oahu Regional Park, Waipahu, Hawaii
Aloha and a warm welcome,
I cordially invite all Hawaii residents and visitors to our beautiful island to join me each Saturday at "Walk with a Doc – Oahu", in Central Oahu. Bring the entire family to this free weekly walking event. All ages and fitness levels are welcomed, including your dog on a leash.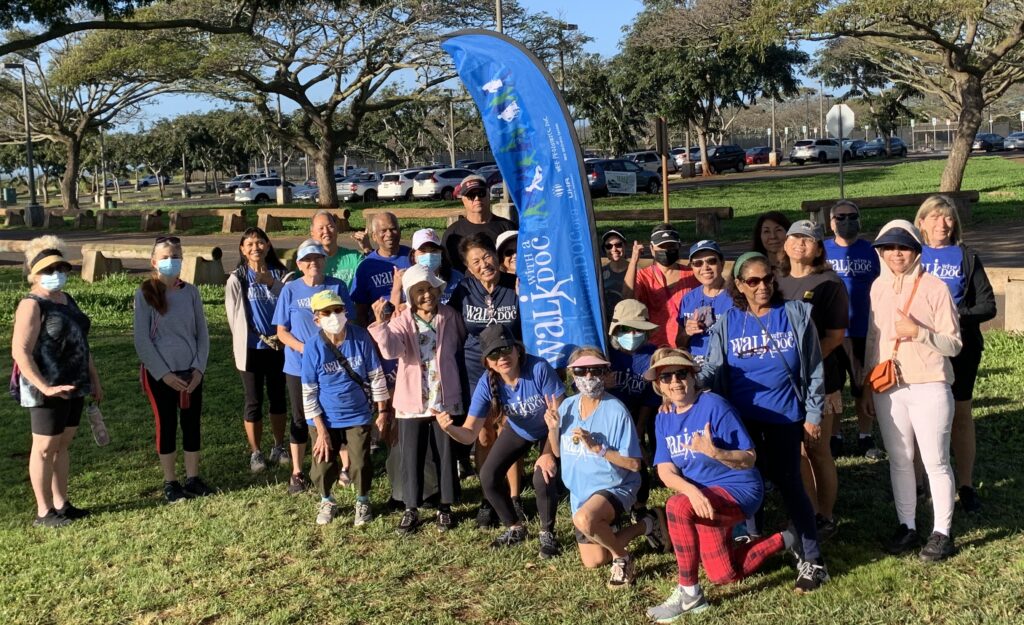 Look for us at the Patsy T. Mink Central Oahu Regional Park (C.O.R.P.) near the tennis courts. Our blue feather banner will give you our exact location at the park. The Walk is on, rain or shine, and don't forget to bring your water bottles.
I have a new health tip for all ages, a warmup, then walking for 45 minutes, then regrouping for a cool down and finally refreshments.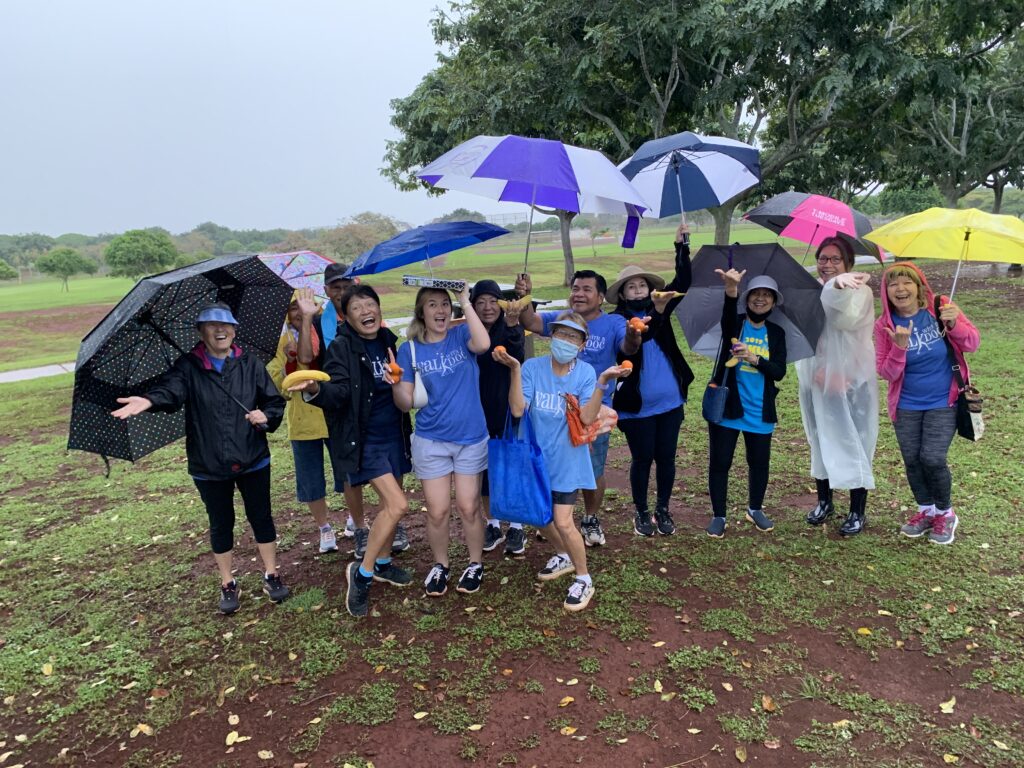 As a pediatrician in private practice in Central Oahu for nearly 4 decades, I have witnessed the steadily growing obesity and mental health crises that have been taking hold of our families. The recent Covid-19 pandemic was the perfect storm to accelerate these problems and we continue to be bombarded with chaos, uncertainties and ongoing stressors daily.
My call to action:
Understand that you are not alone, and it is never too late to make positive changes.
Take 5 minutes each day to sit down with your loved ones and really listen to them.
Work together as a family and decide on one positive step to take today.
So why not join me this Saturday for encouragement, fun and fellowship! I look forward to seeing you soon!
For more information, check us out on our Facebook Page: "Walk with a Doc Oahu" or on Instagram @wwadoahu. You may also contact me at: Wee Pediatrics, Inc. 94-1388 Moaniani Street Suite 207 Waipahu, HI 96797 phone: (808) 677-9988 Website: weewellnesscenter.com.
Finally, a big thank you or mahalo to UHA Health Insurance for being my co-sponsor since 2014 as well as Stay Fit Physical Therapy for providing healthy snacks every Saturday since our start.
Theresa Y. Wee, M.D.