Texas WWAD Leader Resources

Welcome
Welcome to Walk with a Doc! Make sure you sign up for our leader portal to have full access to all WWAD marketing materials (register here). The items below are made specifically for WWAD Texas chapters, thanks to the Texas Medical Association!
Waivers & Attendance Tracking
During Each Walk:
Download this waiver, print it out, and write your chapter number at the bottom of page one (email contact@walkwithadoc.org if you need a reminder of your chapter number). Walkers will have the option of signing in with the e-waiver using their smartphone (preferred) or signing the traditional paper sign-up sheet (page three). If you use the e-waiver, we can send you a "roster" with email addresses anytime so please don't hesitate to ask.
After Each Walk:
Complete this short post-walk survey after each walk. We encourage you to bookmark this page so it's easy to find. Reminder: The TMA will continue to cover renewal costs for your WWAD chapter, but all they ask for in return is that you track attendance at the walks. We'll be reaching out to remind you about this every month, so please try to stay up-to-date on this so we don't have to come knocking on your door at the end of the year :)
Logos
Please use both the Walk with a Doc and Texas Medical Association logos on all of your promotional materials.
Flyer Templates
Choose a template below and either edit in Canva or download a Word Document. It's easier to edit in Canva and you can download or order prints directly from the website, but you'll need to create a free account if you don't already have one. You're also welcome to design your own flyers, but please follow the WWAD brand guidelines.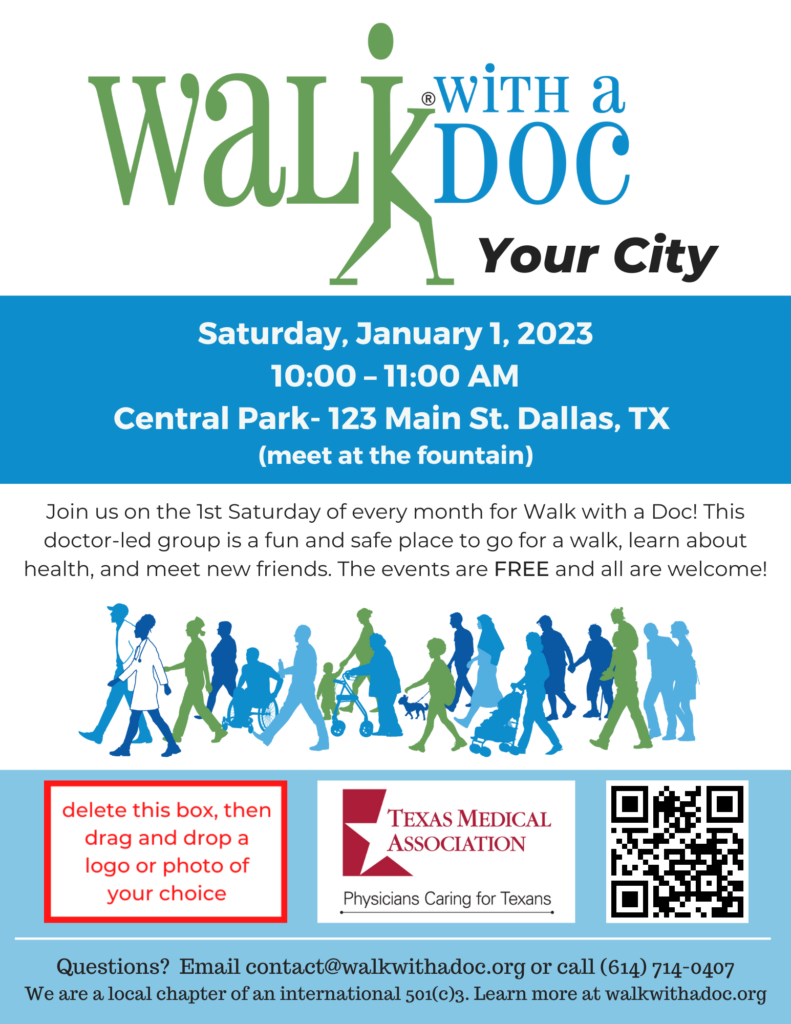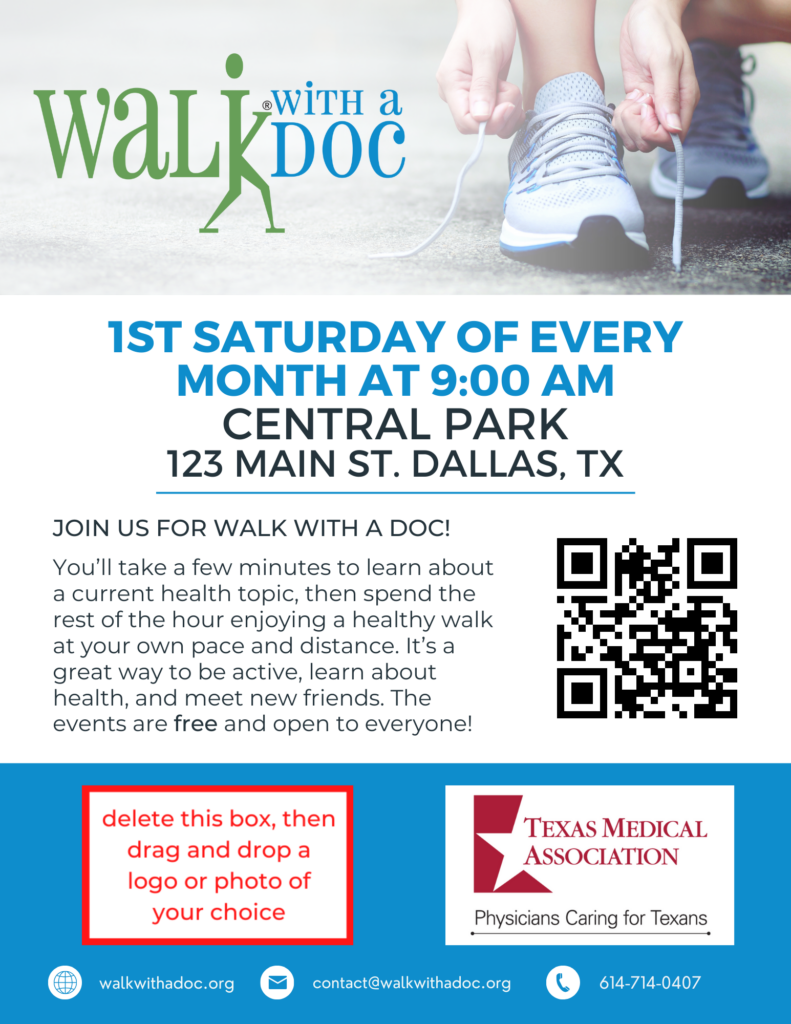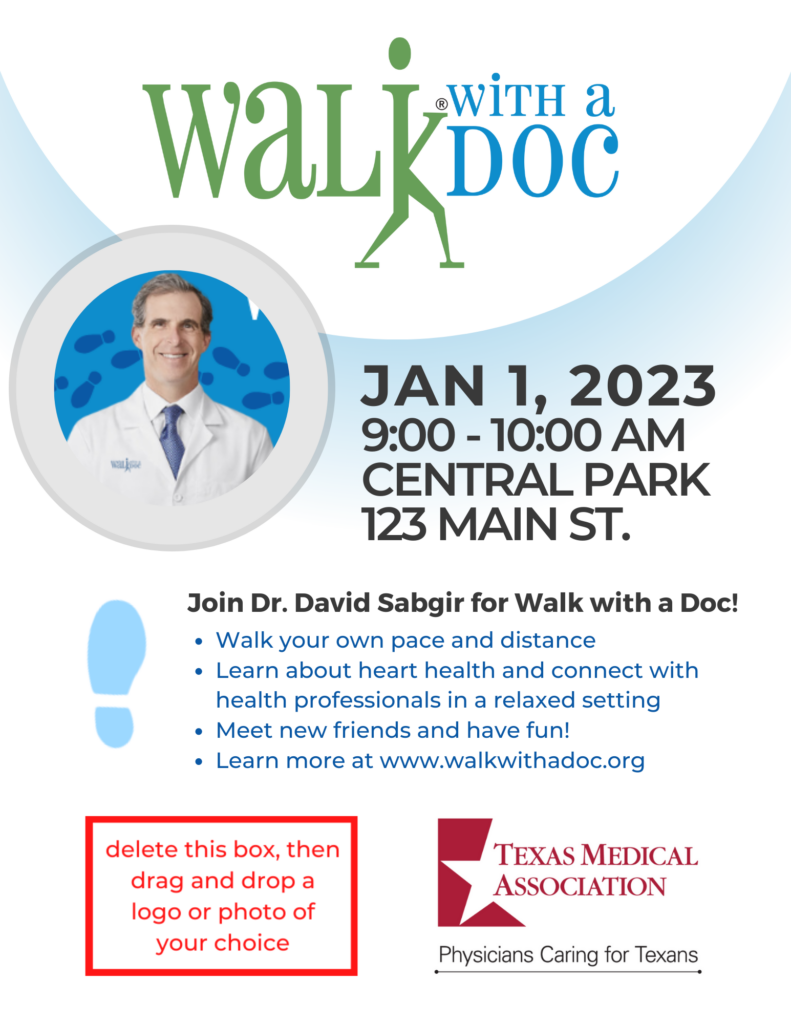 Social Media
Be sure to tag both Walk with a Doc (@walkwithadoc) and the Texas Medical Association (@texmed and @wearetma) in your posts so we can see what you're up to and share with the world.
Texas Medical Association:
Example Social Media Post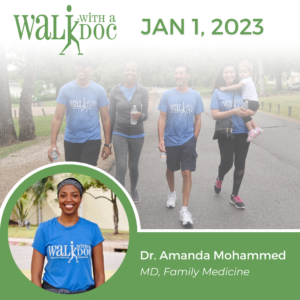 Are you ready to WALK your way to better health? Join Dr. [Name] for @walkwithadoc THIS [Day of the week] at [Time] at [Location]. The event is FREE and all are welcome! Future walks will take place on the [ongoing schedule, ie 1st Saturday] of every month.

Learn more at https://walkwithadoc.org

Thank you @wearetma for sponsoring Walk with a Doc Texas!
Spanish Materials
Flyer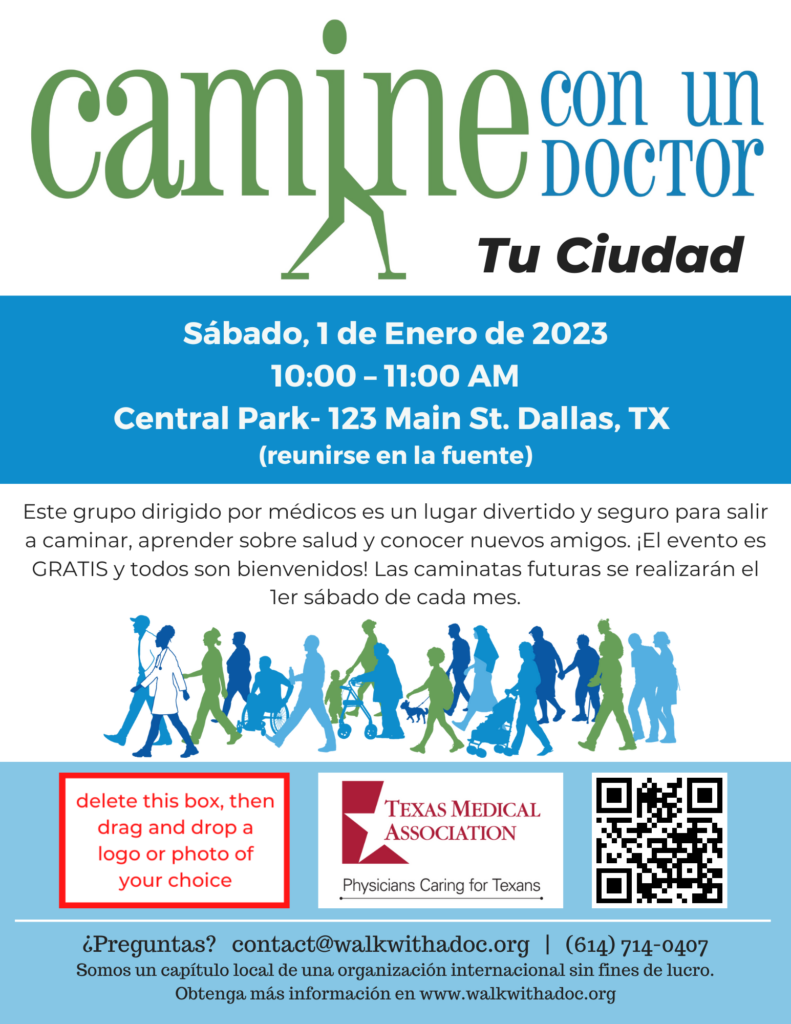 RX Pad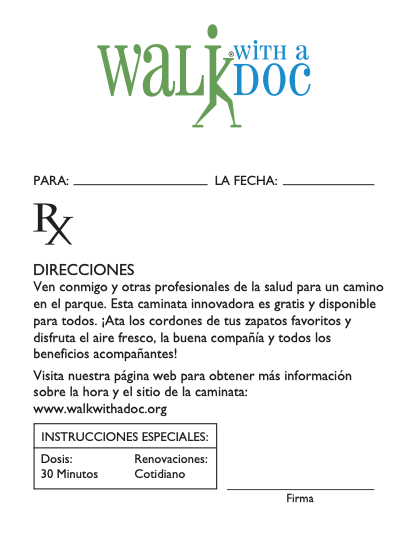 Waiver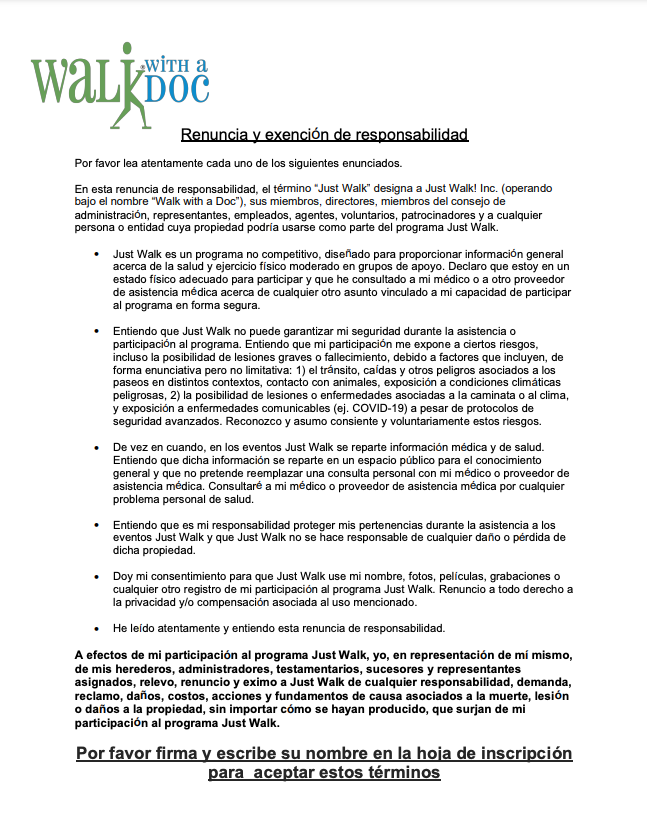 Additional Resources:
Make sure you check out the full leader portal for additional logos, flyers, social media posts, health topics, and more. Click here to login or click here to register.