Good morning!
How are you? While many of us have most of our hearts and minds 5000+ miles away in Ukraine (click here to help), we have cautious optimism regarding the dramatic improvement in current Covid numbers. What are you going to do to celebrate this newfound sense of relief?
In May 2020, Rachael bought me a scratch-off poster on 100 things to do after the quarantine/pandemic. I finally had the faith to pull it out this Wednesday.
So, as I go look for a nickel, I'm curious which of these you might tackle and which ones are not on this list?
Here are a few that intrigued me:
Go Horseback riding
Take a cooking class – I'm personally looking into Dominique Crenn's Masterclass (online)
Take a tour of your city – K and I did this visiting family in Nashville last weekend. Fantastic!
Visit a film festival
Visit a public library – I overheard a crazy rumor last week. Someone said that you can borrow books there, for free?! Audible lovers are you familiar with libby?
Give a blood donation
Go on a hike with friends (winking face emoji). Our local WWAD restarts tmo am!
Go out to eat at a restaurant – oops. We jumped the gun on this one.
Hug family and friends.
What did I miss? Let us know.

Some clarification before I head off to read the rest of this newsletter on such a fine Friday. I know the pandemic's not over. I'm not asking anyone to go around licking traffic signs (what does that even mean?) It's still okay to be smart, but hey, maybe we use these low numbers to get ourselves back in the game.
A little mental strength, a little emotional strength, a little physical strength.
A little personal strength.
Let's go get ourselves back.
Believe me, it's time.
You've more than earned it and…
It's most DEFINITELY time.
david
Women's History Month
This year for women's history month, we are highlighting four notable healthcare heroes who made groundbreaking contributions to their respective fields while fighting tirelessly to shatter the glass ceiling and open up opportunities for other women. Click here to learn more about these inspiring women and their accomplishments.


Winter Isn't Done Yet
Grab your quarter zip jacket and beanie while we still have them!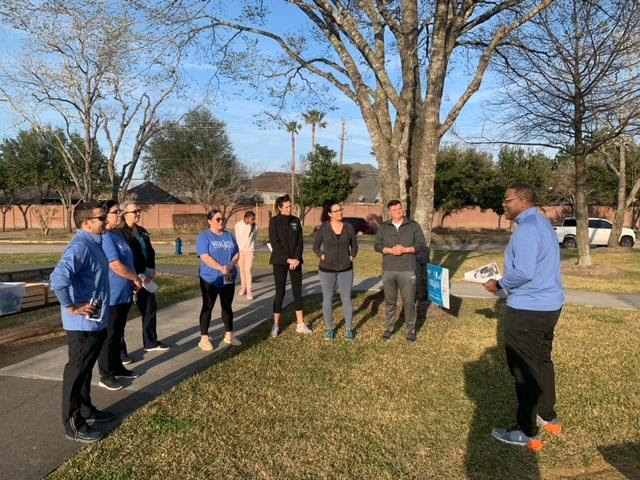 Welcome New Chapters!
Click here to find your local chapter, or click here to share the program with your doctor and we'll help them get started!
Ashland, OH, Akron Children's Hospital
Atlanta, GA, Georgia Tech
Beirut, Lebanon, American University of Beirut Medical Center
Erd, Hungary, Klara Koncz, MD – Supported by the Walk Challenge
Fredericksburg, VA, Virginia Cardiology Consultants & Be Well Lifestyle Medicine
Greer, SC, Prisma Health
Haverhill, FL, Conviva Care Center
​​Jennings County, IN, Purdue Extension & Ascension St. Vincent Jennings
New Bern, NC, Fit For Life New Bern & CarolinaEast Cardiopulmonary Rehab
Odessa, TX, Texas Tech Family Medicine – Sponsored by the TMA
Tokyo, Japan, Minako Abe, MD – Supported by the Walk Challenge